"Three small steps"

:
 Become a Professional Yacht Broker
Step 1: Contact us to find out about becoming an Affiliated Yacht Broker.
Step 2: On-line coaching, this is the quick way to learn the art of being a Network Yacht Broker. Many will be happy to stay at stage two, earn money, create sales working from home? Find out how.
Step 3: "The countdown begins", Join us and become a licensed Network Yacht Broker, I will help you find an office and set it up with full support along the way.
Perhaps you decided to, skip our three-step strategy, and you can buy an existing business, or open a new brokerage office alone, "Take one giant leap" but remember
"It's a long way to the moon"! 
Join us, become an Affiliated Yacht Broker
Find more information about our offices on the NYB Group site.
COVID 19 has affected companies all over the world. The Marine industry naturally enables social distancing. Our clients benefit from the peace, and tranquillity boat owners enjoy even in a marina complex. Life is unlikely to be the same as it was Pre-2020. Perhaps we will no longer work in confined offices? In the future Factories might be reconfigured. Whatever happens, a premium will be paid by some for the freedom that the sea offers. You can join an industry that will never be extinct.
Please keep up to date with our news and events blog posts. In our blogs, you will find local news about boats for sale. We also post employment vacancy in our news blog. If you have a local business and would like us to post your business news, please get in touch. We love to talk about Barcelona, Port Ginesta and Castelldefels.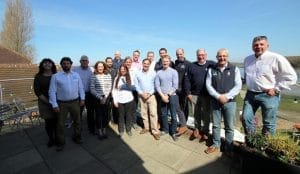 Our partner site is European Yacht Charters