Amel, simply one of the best.
AMEL is a french boat building company that still makes blue-water cruisers like no other company in the yacht market history. Perhaps for people who get the opportunity to retire early, buying a long-distance bluewater cruising yacht can be the fulfilment of a lifetime's achievement of hard work. The French engineer Henri Amel did things a little differently. Henri didn't buy a yacht, and he started building them when he was 50 years old. Apparently, Henry Amel never had a business before his boat factory or even ran one. What an amazing character!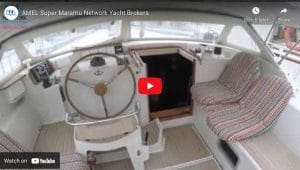 Please do enjoy the video that we made, and it is an example of AMEL Super Maramu 1993  that we had for sale in Port Ginesta, Barcelona. Network Yacht Brokers Barcelona do have the occasional Amel Yacht for sale. Keep watching our boats for sale page for more information.
Henri would write his own history and prove that passion and dedication would be a winning formula in his quest for perfection. He didn't see why a long-distance cruising yacht should be a wet, uncomfortable or strenuous experience. The result of these principles, combined with his extensive knowledge at sea, resulted in a blueprint for a serious long-distance cruising yacht that the French yard builds to this day.
Henri never stopped working.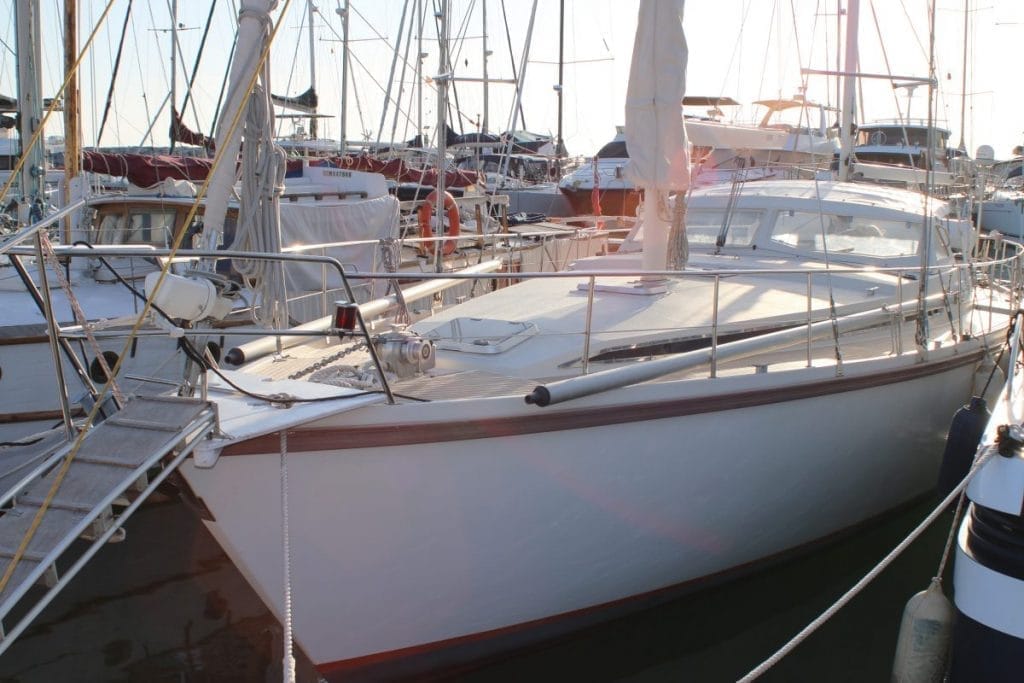 Henri worked for 40 years in the company before his death at 90. AMEL Yachts built world-class blue water yachts following the same principles that Henri etched into the brand's history. To date, the AMEL yard has produced over 2,000 yachts. You can find an AMEL yacht in all parts of the globe. A safe, principled yacht capable of withstanding the world weather. Amel is the choice of a professional globetrotter who may never wish to retire from the excitement of life. Apart from the 55 and 64 models, AMEL yachts were designed mainly by Henri himself. Features that might, to some, look simultaneously old-fashioned seemed to take on a cultishly enduring quality.
Being French and a brilliantly gifted engineer, Henri will go down in history as a man who managed to produce a yacht that was ahead of his time. Henri invented electric furling sails and the very first bow thrusters to be installed as standard on production yachts. This concept ensured the brand would always sit at the top table of brilliance. Henri believed shorthanded couples needed a boat that was easy to sail and comfortable to manoeuvre.
History says ketches rigged yachts are more manageable for cruising long distances, so the company philosophy was never to change. All AMEL Yachts are ketch rigged. Henri was never afraid to push boundaries of design and styling such as maroon plastic rubbing strakes, a semi-hard top with an offset wheel and armchair helmsman's seat (a feature that is much imitated), solid stainless guardrails and – uniquely – their moulded-in fake teak decks all make AMEL distinctive and famous for being the ultimate production yacht.
The all-inclusive principle
AMEL has never encouraged or offered many options costs. As a result, production is kept consistent and costs low. In early boats, customers didn't even get an option of curtains and upholstery. The build package was to be all-inclusive. Big items like electric furling and winches, generator, washing machine, watermaker, and so on, down to spare filters, towels, bathrobes, a boat safe, deck brush and even a hairdryer. History aside, the all-inclusive package is less acceptable to customers in recent years, but the sales principle is still the same today; they try to sell a complete yacht. AMEL will argue that the advantage of minimizing variation reduces the risk of production problems and allows for a great supply chain relationship history.
About Henry Amel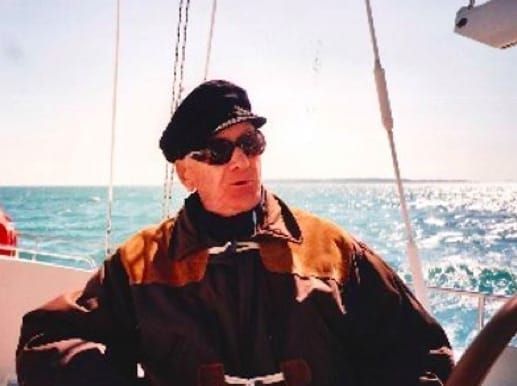 The Amel history is extraordinary; Henri Amel left the yard into his workers, hoping that nothing would change. It is a fantastic and very unusual yard. Yachts are built with a passion and a single-minded approach. Few production Yachts can copy the yard principles.
Henri was born on 16th April 1913 to Henri Tonet. Sailing fascinated a young Henri. As he reached the end of his teens, he started sailing on small yachts. Shortly after, Henri began to build boats in his Paris workshops. World War two came along, which put a stop to Henri's passion for a while.
When the War ended, Henri continued his boat building in Lyon. During the War, Henri became severely wounded in one eye. Shortly afterwards, he was to lose his sight for several years. Never one to give up his dream to build yachts. Henri Amel had a driving desire to create a boat that would be both strong, comfortable and very easy to manoeuvre.
October 1975 to June 1976: La Route des Cocotiers
Henri Amel crossed the Atlantic en-route to the West Indies. He went on to pass through the Panama Canal, staying in Polynesia. This voyage was on the Meltem "Capitoune II". Having built the yacht for a good friend, he promised to deliver it personally to Tahiti. Three crew-mates accompanied him. Amel spent nine months in 1975-76 cruising. During this time, he came up with the concept for a brand new design. This design would prove to be his company's most successful Yacht to date. The new design set a firm direction for the future.
The Maramu 46ft Yacht is spacious, with a vast saloon table capable of sitting the whole crew in comfort, as well as two decent sea berths. A proper navigation table sits next to the companionway, a well-appointed galley is easy to use at sea. To many, this 54-footer is the archetypal Amel, it enjoyed an outstandingly long production run. Hundreds built from 1989 until the Super Maramu 2000 was superseded by the Amel 54 some 17 years later.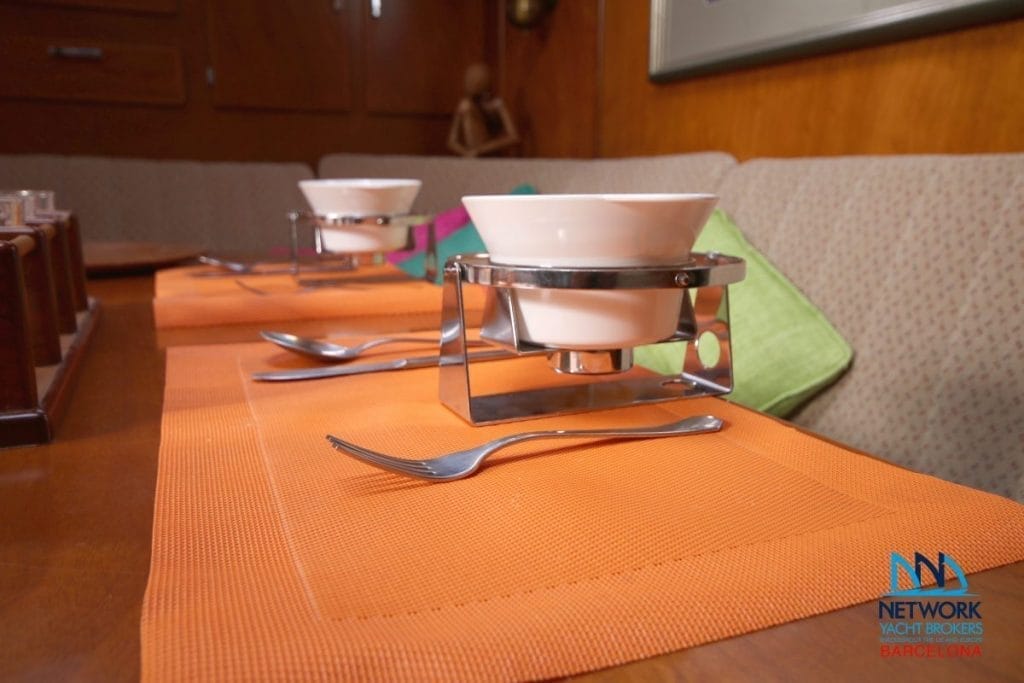 Throughout this time the design of the Yacht remained very similar in overall style, although there were many detailed changes, and it was updated for the new millennium with a revised model dubbed the Super Maramu 2000. Styling is very similar to that of the earlier Maramu 46, which soon became dated compared to other recent designs. A dated design and high price did not deter buyers.
12th April 2005: The death of Henri Amel
From early 2005, boats produced by the yard are no longer named after winds or islands but merely bear the name "AMEL". The La Rochelle-Périgny production site expanded, and a new 4000m² building was opened. The new building's primary purpose was to produce larger units, such as the AMEL 64 Yacht.
2014 January: Jean-Jacques Lemonnier left his position as chief executive and was replaced by Emmanuel Poujeade, Chantiers AMEL's administrative and finance director. Poujeade had joined AMEL Yachts in March 2000. Mr Lemonnier remains Chairman of the Board. September 2017: Launching at the Cannes Yachting Festival of the new model, the AMEL 50, a 15.50-meter sloop.
Amel news can be found on the Network Yacht Brokers Manufacturing news page called Amel.
More Manufacturer history pages can be found on this website Dufour, Group Benneteau, Jeanneau and Bavaria