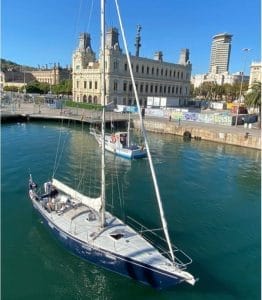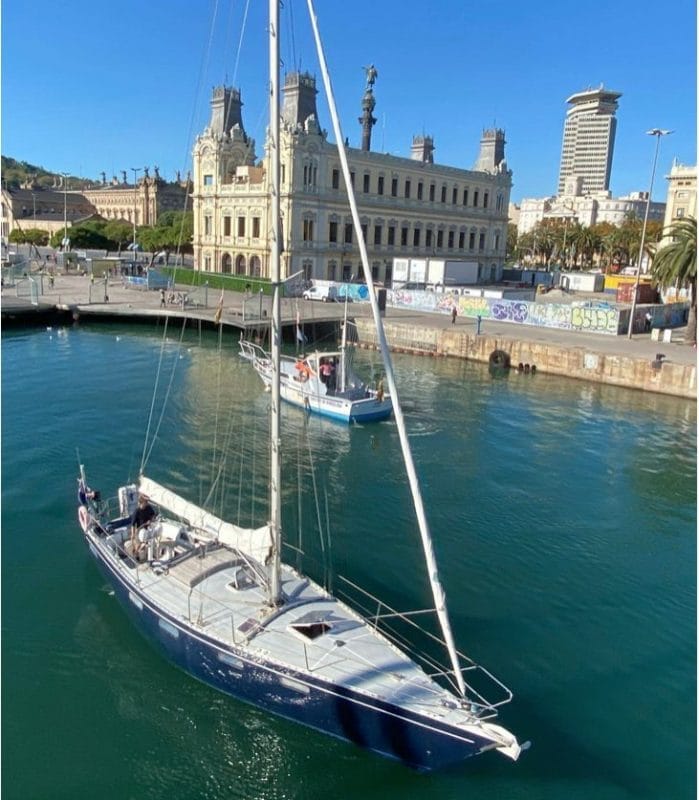 If you are looking for a fast yacht then look no further. The Ansa 42 fast cruiser will delight you and your crew with a turn of speed not often found in modern yachts. One of the tallest masts in the marina carries a huge mainsail. Her sleek looks and unique cockpit design make her a great all-weather yacht. Originally designed with a swing keel she has been converted to a fixed fin. The owner added a little extra ballast in order to stiffen the sail.  We love the twin hatch layout that lets lots of light and aid down below. Perhaps she needs a deck repaint and the teak in the cockpit has seen better days. Down below she is of her age but not beyond some TLC. At 45,000 Euro she is a bargain. The owner will lift her out soon and replace some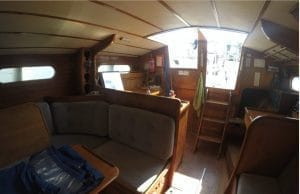 stiff seacocks. The owner wants to be certain the yacht is in good working order for a new owner.
Viewings are by appointment with Network Yacht Brokers Barcelona. The yacht is located in Port Ginesta Barcelona Spain. Follow this link to see the full specification of the Yacht on our website.