We offer Marina Berths
for Rent and Sale
in Port Ginesta
We have marina berths at discounted prices in many locations in Port Ginesta. If you wish to have your yacht in this fantastic harbour, please contact chiara@nybbarcelona.com for a quotation. From our base in Port Ginesta Barcelona, we are well placed to negotiate the best terms for you, we always offer a lower price than Marina Standard tariffs.
Special terms are available for commissioning and transporting new and used boats.
We offer a great extra discount on marina prices shown.
OUR OFFICE IS A
DELIVERY POINT

Rent a Marina Berth from us and save money on your boat parts.
Buy online and get your parts delivered directly to our office.
The Marina office will not accept deliveries.
Subject to conditions we will receive any size parcel provided it can be delivered inside our office by the transport driver.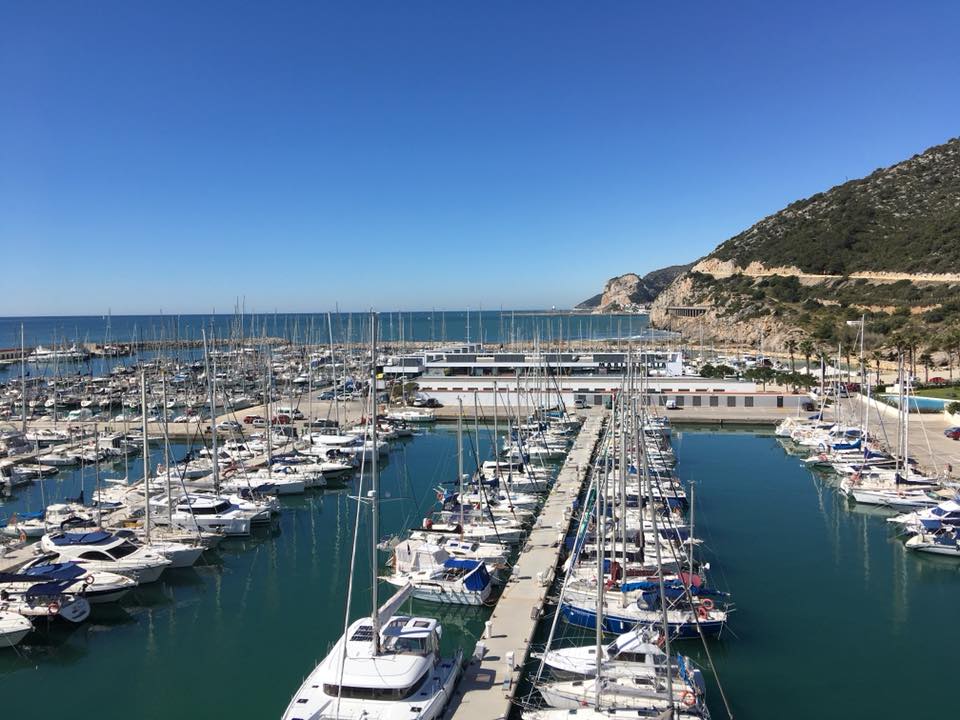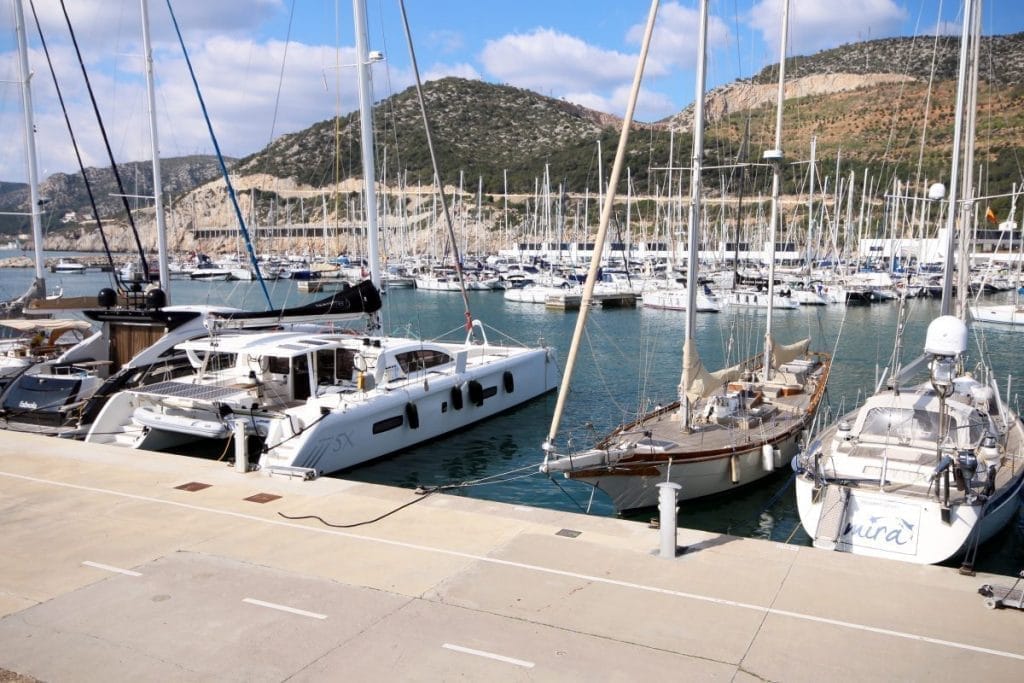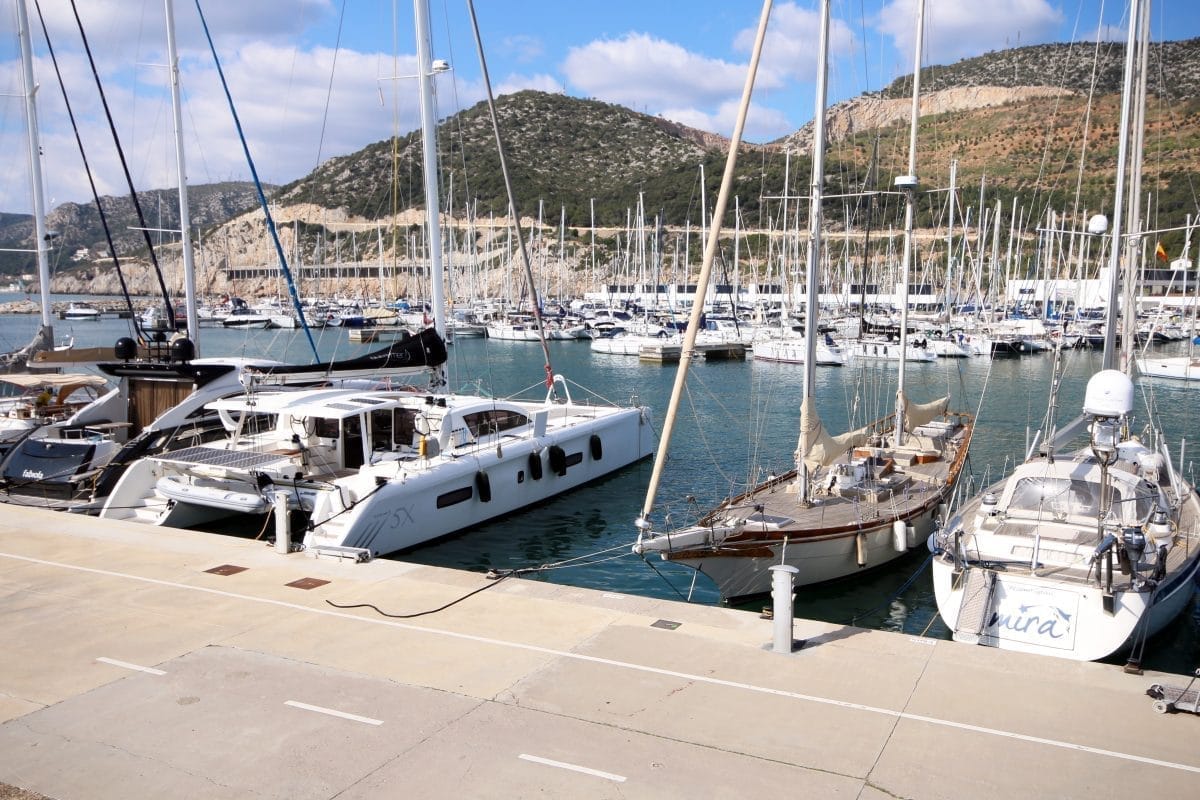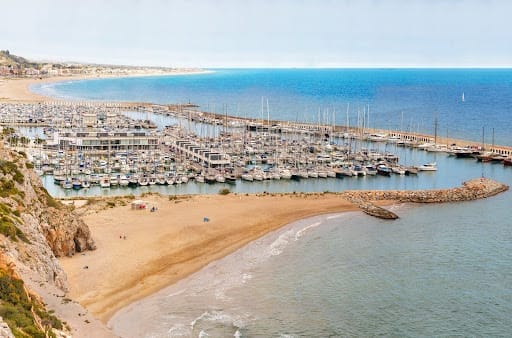 port ginesta marina
cASTELLDEFELS, BARCELONA - SPAIN
Are you looking to find a Spanish Marina with everything?
Then Port Ginesta will tick all the boxes!
International travellers will find Port Ginesta just ten minutes from Barcelona main international airport (El Prat). Options vary travelling to the airport.
Using the train and bus, a taxi from the local station will only cost about 5€.

You can take the Train from inside terminal two at the airport.
The single line connects you to the main North-South rail link that runs Spain's length. The most regular stop from the airport is Castelldefels town centre.
We recommend that you pick up some groceries from the town and catch the CF1 bus outside the station. Use the same ticket for the bus as you used on the Train.
PUBLIC TRANSPORT TO REACH US
If you are reasonably quick transferring from Train back to the bus, it is considered one ride, and so the total cost will be no more than one euro. The bus will deliver you to the Marina entrance where many people with a boat will keep a car for convenience.

If your flight arrives late at night, take a taxi to the Marina. A taxi ride from the airport to Port Ginesta will cost you about thirty euros, but it's quick and straightforward. Like at any international airport, good taxi services wait outside each terminal entrance.

Car rental is available from the airport, as is the bus and train. The bus service will take around one hour to reach the marina and includes a change and cost the same as getting the Train. Also with the train you will have to change line at El Prat train Station.
Most people want to know what it's like to sail from Port Ginesta.
The entrance is free and deep, with no dangers. The nearest and probably the best Marina in the area is Sitges, perhaps 17 kilometres from Port Ginesta.

Sitges is a lovely marina. It is great for a short day sail and back, although we would highly recommend an overnight stay.
Sitges town centre is an easy walk from the Marina where you will often find live events and parties.
Sitges is a famous Spanish holiday resort.
Within Sitges Marina, you will find quality restaurants and fair prices.
Further on from Sitges, there are many marinas before you arrive at Tarragona.
Heading off in the opposite direction, Barcelona city centre is a must.
Take your pick, but our favourite Marina in Barcelona is Port Olympic found just a short walk from the city centre.

Port Vell is probably the most famous Marina in Barcelona but being in the city centre might not be to everyone's taste.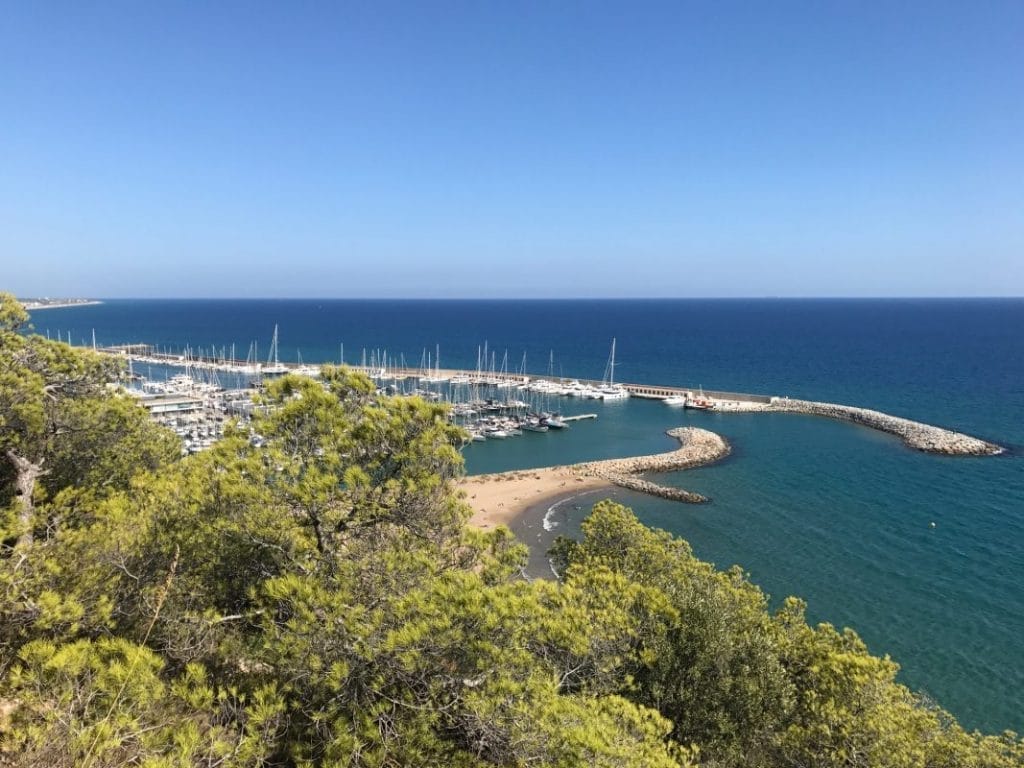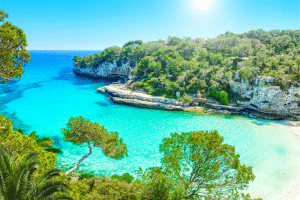 MALLORCA - BALEARIC ISLAND
If you have the time, a simple overnight passage from Port Ginesta will put you in the heart of the Ballerics. You can always find yachts travelling for a few days back and forth during the summer.

The weather is generally good, and an overnight passage leaving Port Ginesta just after lunch will put you within easy reach of almost anywhere on the islands.
Port Ginesta is a significant new boat commissioning port.
We found this place fantastic for attracting international buyers for new and used boat commissioning. Road transport is straightforward, and our boatyard can handle almost anything.
September 2020 saw the delivery of a specialist Catamaran boat lift and slip. Group Beneteau uses port Ginesta to film and test new boats.
We specialize in the sale of Brokerage boats.
We have sold boats to all parts of the world, with international buyers attracted to the easy sailing of the Mediterranean. Buyers have come from as far away as Canada and South America to buy boats and sail away.