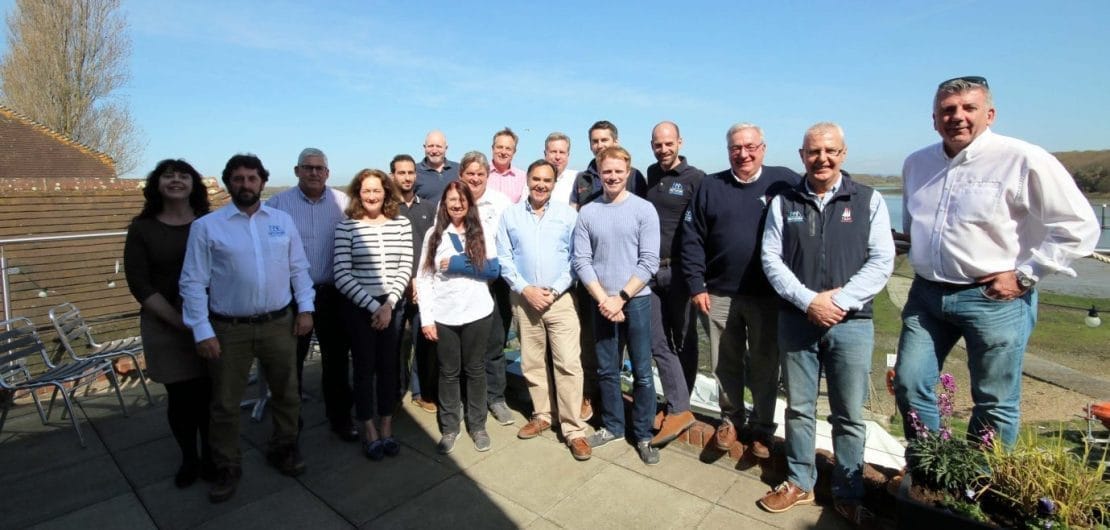 My experience (Rob Woodward)
It all started for me over thirty years ago, launching my 21-foot Coribee Yacht called "Banana Split" for the first time, messing about and then being horrified during recovery. It fell off the trailer! Shortly after this low point, my hobby became an obsession and then a profession.
I got my second Yacht, "Kuan Yin", a 36-foot sailing ketch. Owning a bigger boat than a daysailer, I certainly felt the scale of responsibility shift from forgivable and expected to the stuff of nightmares. Mistakes were going to be expensive! I realised quickly I needed help and knowledge. So, I set about getting every boating qualification I could. Circumstances fell into place (as once in a lifetime they do for a lucky few). I was allowed almost unrestricted access to my daily drug of boats and boating. Finally, selling everything to buy a Yacht Brokers business. This was only the start of my Yacht Brokers life.
Five years of experience around boats is enough.
Lots of trades have an established path that delivers the ultimate goal. The Marine industry does not offer a set path to become a Yacht Broker. However, five years of working around boats, and then start learning how to become a Yacht Broker is a common route to take.
The most obvious candidates to slip into a job as a Yacht Broker will be ex-charter skippers or Super-yacht crews. Besides, understanding boats skippers and crew will have mixed with people who either bought a boat or might be thinking of buying one. Nothing strange about people who buy boats and yachts, but they are more likely to be engaged in an interesting conversation with a Broker who has boating experience. If you are a boat owner and already have sales experience, transferring your skills across to become a yacht broker is easy, just so long as you are supported by an established Brokerage while you learn the trade.
Happy customers
Boat buyers don't need to share all the circumstances of how they became one of the lucky people to afford such a luxury as a boat or yacht. Therefore, a Yacht Broker does not actually need to sell the idea of buying a boat to a client.
A broker's primary job involves sitting between two parties getting to a deal and ensuring to the best of his ability fair play takes place between both buyer and seller. It's the seller that pays the Brokers fee. However, the Broker is very aware when the old owner has gone the Broker is left supporting the buyer.
Selling in a more traditional sense goes on when a new boat is sold (the subject of a future blog). It is indeed subtly different from a Yacht Brokers job.
Working for yourself as a Broker
Generally, unless you are part of a bigger organisation that support you through tough times, Simply starting as an independent  Broker is not going to work. To build up a portfolio of boats that will sustain your overheads on your own is almost impossible. If you can fund three to four years in a Great location, you might stand a chance of building a Yacht Brokerage business. In my opinion, anyone who is selling a franchise operation where you don't own a stake in that business is always going to be the winner, and you will be nothing more than a tool that helps the franchise grow.
Joining a Co-operative offers the benefits of a large organisation. All the rewards of your hard work as an individual business stays with you. Helping us all to build the brand has big advantages in the future. Existing Network Yacht Brokers businesses have been sold to new owners who want to get into the industry. The right to sell an existing licence to operate as a Network Yacht Broker is a fundamental principle of the Group. We also allow some selected partner companies to grow a brokerage using the Group brand as part of their individual business, provided they follow basic brand guidelines.
How I became a Yacht Broker follow this link to a video. 
It's a young man's game?
Of all the mistakes I made in my life, becoming a Yacht Broker was not one of them. As a mature person, I have life skills that I can pass on to the next generation. My customers tend to be similar to myself, although I notice they are getting younger, which is odd. When I started as a Broker, my clients were much older than me. Anyway, I will work that one out when I retire… haha.
The point is you can become a Yacht Broker at any age. Essential qualifications being a passion for boats and a love of people. Honesty will sustain your career. Getting that first break is tough. My advice is, "Never Give Up"! I have trained plenty of young Brokers, and they all became my friends.
February 2021 if you want info about Jobs in our Group, please do get in touch. I note that several companies are advertising a Yacht Brokers Job at the moment. Perhaps you are thinking of setting up a business as a Yacht Broker? Talk to me; many opportunities exist in Medditerrainain if you fancy setting up your own company.
We are currently compiling a list of professional skippers available for work during this coming season as we build our Yacht Charter business.
About us  / Testimonials / Sell Your Boat / Boats For Sale  / News Posts / Boats For Sale News Post / Yacht For Sale Posts / Boat Maintainance Posts / Spain information Posts / Living on a boat Posts  / Marina Berth for Rent Spain / Yacht Brokers Job Posts / Join Us / Yacht Syndicate /