Barcelona office is a proud member of the Network Yacht Brokers Group. We are the fastest-growing international Group of Brokers. Established 1992.
We are competent and qualified to exceed your expectations in all forms of modern communication.
We believe in personal client relationships. Understanding every boat for sale has an individual owner who wants to be informed of developments and progress in selling their boat. From our office in Port Ginesta, we manage your boat's entire selling process, including the legal documentation and supervise the safe transfer of funds following your instructions.
Trust, experience & professionalism are our key attributes.
We make sure that our code of conduct exceeds expectations at every level and reflects our brokerage experience.
We offer a premium service to our clients, maintaining friendly and personal contact at all times. You can read more about our service on our
Testimonials Page.
Our office is located within the beautiful
, just a short distance from Barcelona City Centre.
For the last six years, Chiara worked together with
Rob Woodward
, ex-chairman of the Network Yacht Brokers Group, RYA Yacht Master and experienced Yacht Broker. Rob has been passing over to Chiara all his knowledge and experience. 
In 2016, I graduated with a degree in Foreign Languages from Venice, Italy, and ever since, I have been actively seeking exciting and challenging opportunities in the business field. Driven by my passion for languages and sales, I decided to explore the possibility of settling in Barcelona and finding a directorial role where I could leverage my expertise and knowledge.
Upon my arrival in Barcelona, I was fortunate to join Network Yacht Brokers Barcelona, an emerging company in the yacht brokerage industry. From the outset, I was drawn to the world of boating and had the opportunity to actively participate in navigating a 15-meter yacht from Ibiza to Barcelona, braving adverse weather conditions along the way. This defining experience not only reaffirmed my passion for sailing but also provided me with valuable insights into the industry and its challenges.
Currently, I hold the position of Director at Network Yacht Brokers Barcelona, a role that has allowed me to merge my passion for languages and sales with my leadership and management skills. As part of my role, I oversee all operations of our pre-owned boat brokerage and yacht project management office. Working closely with a talented and passionate team has been a rewarding experience, and I take pride in contributing to the growth and success of our company.
In addition to my managerial responsibilities, I also play an active role in sales, administration, and customer service. As a language expert, I utilize English, Spanish, and Italian on a daily basis to communicate with our international clients and business partners. Furthermore, I have leveraged this position to develop my skills in photography, video editing, and marketing, using tools like Final Cut Pro and Photoshop, enabling me to take our company's brand to new levels of visibility and recognition in the market.
My six years of experience working closely with the director of Network Yacht Brokers have provided me with the necessary skills and expertise to effectively lead this company. I am committed to the growth of our business, fostering new strategic partnerships, and developing our team to achieve new milestones in the yacht brokerage industry.
In summary, as the Director of Network Yacht Brokers Barcelona, I combine my passion for languages and sales with leadership and management skills, bringing a strategic vision and a growth-oriented approach to the table. I am excited to continue guiding our team towards new horizons of success in the industry.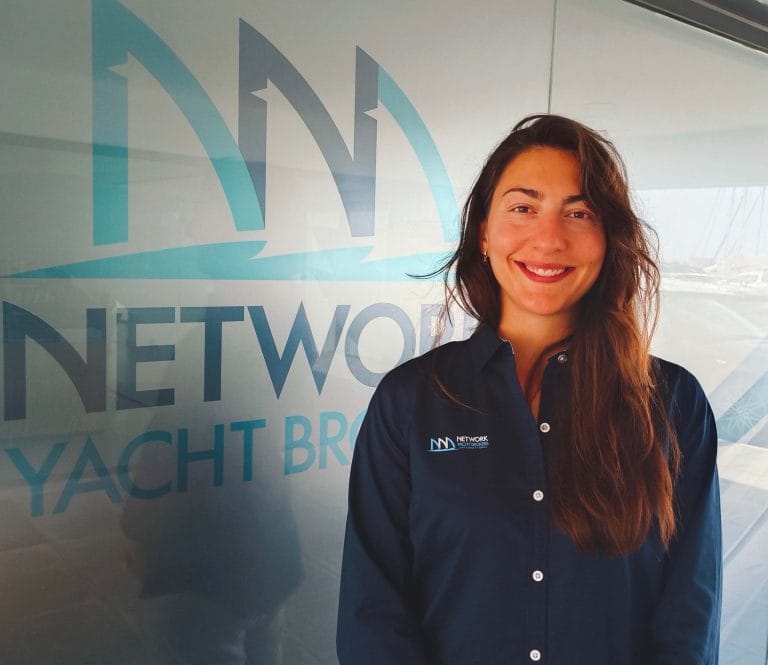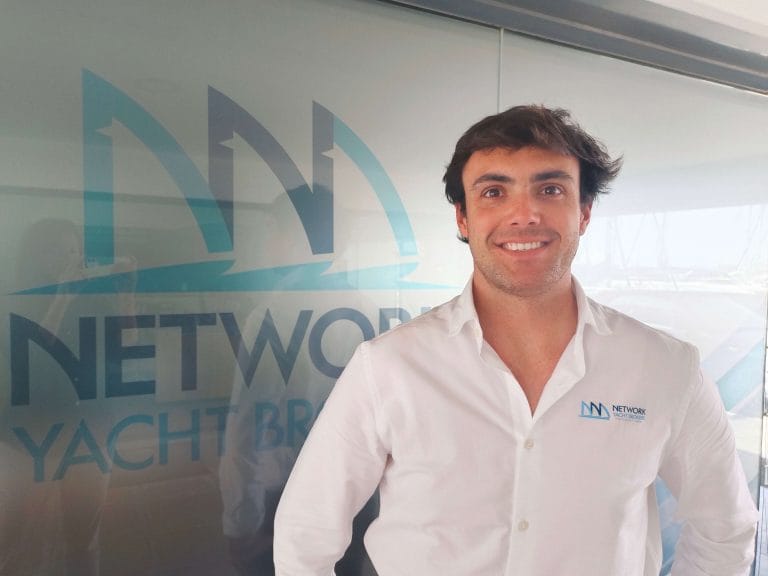 A true lover of the sea, he has been sailing since he was five. His love for deep water led him to explore different disciplines, becoming passionate about sailing and competing in the Laser 4.7 and radial categories in Palamos, Costa Brava.

During his career as a sailor, he also served as a sailing instructor for six years, teaching others his passion for the sport. His ability to lead and teach others led him to graduate in Public Relations, Advertising and Marketing, skills he now applies to his professional career.

As someone dedicated to the sea, Òscar has seen first-hand the importance of maritime trade and the critical role ports play in our globalized world. For this reason, he has decided to expand his knowledge by studying for a Master's Degree in Law and Maritime Business and Port Management.

Today, Òscar uses his skills and knowledge in the company, applying his passion and experience in the maritime world to take Network Yacht Brokers to the next level. His charisma and dedication to sport and life at sea are reflected in his work and commitment to his clients.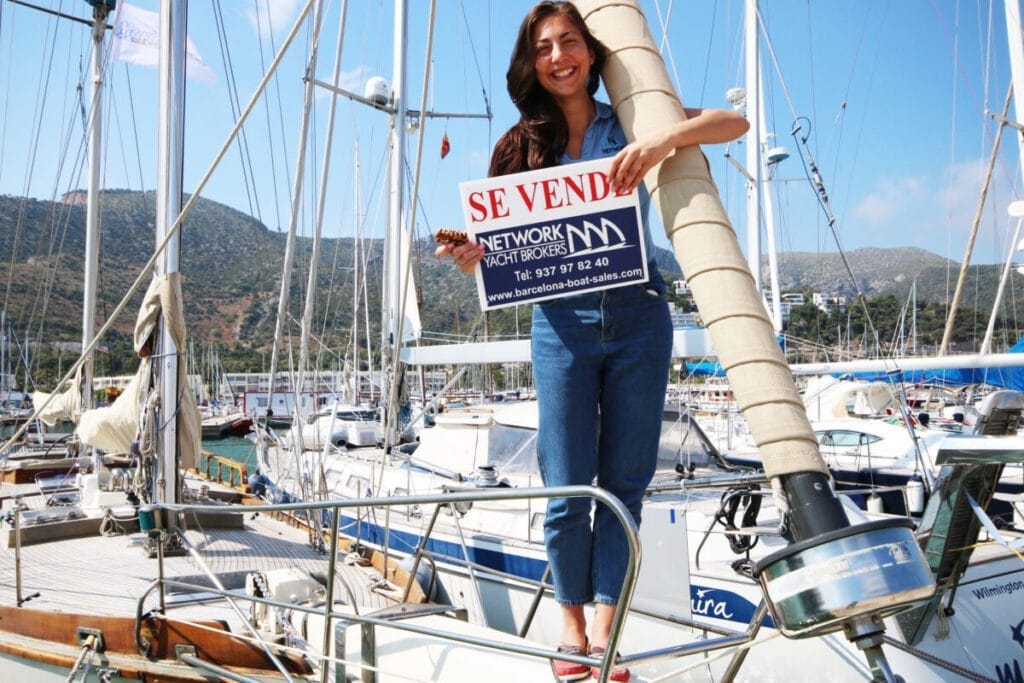 Port Ginesta is a significant new boat commissioning port. We found this place fantastic for attracting international buyers for new and used boat commissioning. Road transport is straightforward, and our boatyard can handle almost anything. Since September 2020 Port Ginesta started a big renovation and saw the delivery of a specialist Catamaran boat lift and slip. Group Beneteau uses Port Ginesta to film and test new boats.

We specialize in the sale of Brokerage boats. We have sold boats to all parts of the world, with international buyers attracted to the easy sailing of the Mediterranean. Buyers have come from as far away as Canada and South America to buy boats and sail away.