We are located within the beautiful Port Ginesta Marina, which it's just a short distance from Barcelona City Centre in Catalonia Spain. 
Rob Woodward is the company director and has worked as a Yacht Broker in Europe for the past 20 years. Rob and his business partner, Chiara run the sales office in Port Ginesta. 
We offer a premium service to our clients maintaining friendly and personal contact at all times. You can read more about our service on our Testimonials Page.
Rob Says "It was way back in the '90s when I realised I had a passion for boating. First, it was water skiing on Lake Windermere in the U.K. before buying a yacht and moving to North Wales. After that, R.Y.A. courses came along, and by the time I had finished my Yacht-Master Theory, I was, "as they say", hooked on sailing. 
During the following years of sailing in the Irish sea in North Wales, I logged thousands of miles. I became a Radar Instructor, Marine Diesel Instructor, earned a D.O.T. Certificate of competence as Yacht-Master, and finally became a Yacht-Master Instructor; I moved to Wales in 1998.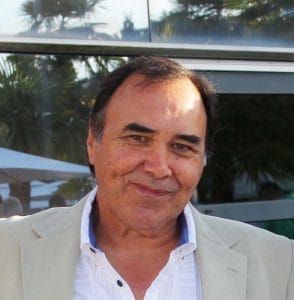 NETWORK YACHT BROKERS GROUP
A few years after moving to North Wales, I bought the brokerage business, becoming a Network Yacht Brokers Group shareholder. I ran my office in the Cooperative business for many years trading as Network Yacht Brokers Conwy. 
In 2012 I became Chairman of the Network Yacht Brokers Group. Seventeen years later, and after working for 24 years in the U.K. marine industry, I decided to move to Spain. I would make Barcelona in Catalonia my home.
I opened a new Spanish company in Port Ginesta Marina, where I now work. From the office in Spain, I manage the administration of the Network Yacht Brokers Co-operative Group. The plan moving forward is to present the Network Yacht Brokers business model to companies large and small all over the world. 
If you are interested in joining our Co-operative Group, perhaps adding value to an existing business, do get in touch. Check the page become a Yacht Broker for more information. 
Chiara says "I finished my language studies in Italy some years ago. Driven by my desire to travel and find a company that I could join to stimulate my languages, marketing, and boating interests, I decided to look at relocating to Barcelona, Spain.
I have always loved this city. It's an indisputable fact that the quality of life is exceptional in Catalonia. The climate, food, architecture of this amazing city, and its proximity to the sea and mountains make Barcelona a perfect place for me to thrive.
Fortune favours the brave (as the English say). On arrival, I found and then quickly joined Network Yacht Brokers Barcelona. A new S.L. Spanish company was being set up in Port Ginesta Marina. This is a fantastic place to work, situated close to the famous Carnival town of Sitges and just ten minutes from Barcelona Airport.
Being Italian from Venice, I now find myself driven by a boating passion. I often think back to how lucky I was when I made the hard decision to leave my home. My life now revolves around helping the company grow and supporting the wider Network Yacht Brokers Group.¨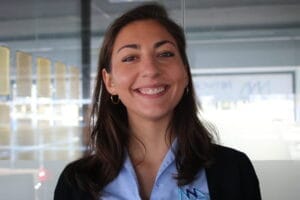 Visit European Yacht Charters for your next charter holiday. Based in the office of Network Yacht Brokers Barcelona, European Yacht Charters will operate from Port Ginesta Marina Barcelona from Spring 2021. If you are looking to get involved with Yacht Charter Management please contact us