Boats For Sale Barcelona
We hope you find our pages of boats for sale in Barcelona interesting.
Most of the vessels belong to our Network Yacht Broker offices spread throughout Europe and England. The relationship that we have established within our Group with our clients, and our advertising of Boats for Sale allows us to reach a worldwide audience.
Please take time to visit our testimonials page using this link. You will find detailed information about how we run our brokerage business.
Days to remember owning a boat for sale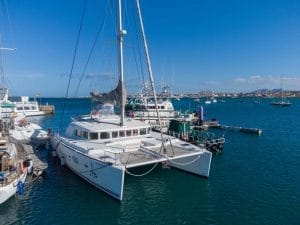 Is it finally time to sell your boat? Perhaps the relationship has not been so good recently, so you will be glad to see her go? They say two great days stand out in a boat owners life. The day you pick up the keys from the old owner, and the day you hand them over to a new one. The rest is just money spent and time apart, does that sound familiar?
Although over the years, I have seen how painful it is for an owner to part with his beloved ship. It was the end of a great adventure, and for the lucky ones who had memories to preserve, the time and money spent did not matter.
For a yacht broker sometimes it is not just about closing a sale. Stories come to my desk that makes you increasingly passionate about this job. You understand that sometimes these boats are owned by the same person for almost a lifetime. That they are part of the family, of their history, and that it is difficult for them to let go. At the same time, you understand that each seller has different interests and that the job of a mediator is also to solve them. This is a short story that I count as memorable for all the right reasons, and well worth sharing.
The sale of an old but beautiful yacht
More than twenty years ago, I had to close the sale of an old but beautiful yacht, owned by a peculiar old man. The normal thing is that some owners remain in the background, and let the broker take care of selling the boat; this gentleman was no exception. He never met the buyers while I was in charge of the sea trial and demonstration of the yacht a few days before.
But from the way he clung to the service file to the end, I understood that he had been the sole owner for almost thirty years. At that point, I knew it would be a difficult sale.
On the final day of sale and transfer of ownership, I was handed the ship's papers by the elderly owner. Although I had seen some papers before, the old owner was certainly hanging on to his service file till the very end. I understood, it was because he had been the only owner for almost thirty years. 
Some owners like to stay in the background and let the broker get on selling the boat; this gentleman was no exception. He never met the buyers because I did the sea trial and demonstration of the yacht some days before. 
Hard to say, Goodbye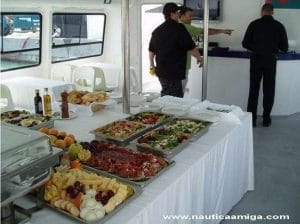 My final meeting with the old owner in our office started as a sombre affair; he came to my office clearly in no mood to chat. Putting the last few paper receipts on my desk, I almost had to prize from his grip detailed notes and instructions to the new owner of what he had always done for his beloved yacht. During document handover, I often find such messages in list form. This list was much more personal than I had seen before.
After the Do's and Don'ts on the list, he praised the yachts reliability and thanked her for keeping him, his friends and family safe on the many adventures they shared. It was a pleasure to read that note, written as if the yacht had a real heart that he was forced to break. I could see in his eyes this was a tough day for him. I shook his hand and wished him well.
He started to leave the office hesitating as he got to the door and turned. "Is she staying in the Marina?" he said. "Yes," I replied, "they are a lovely young family, two teenage boys and dad, I haven't seen mum yet". A warm smile lit up his face as if someone had lifted a burden from his shoulders. " Fantastic! keep an eye on her for me". With that, he turned and walked away. I am glad we had those few brief words. I think he needed closure and was happy that a young family would enjoy his beloved yacht. It was as if he thought the yacht would approve.
Handover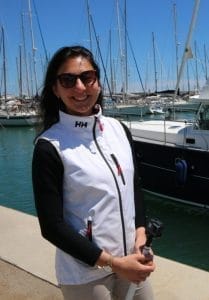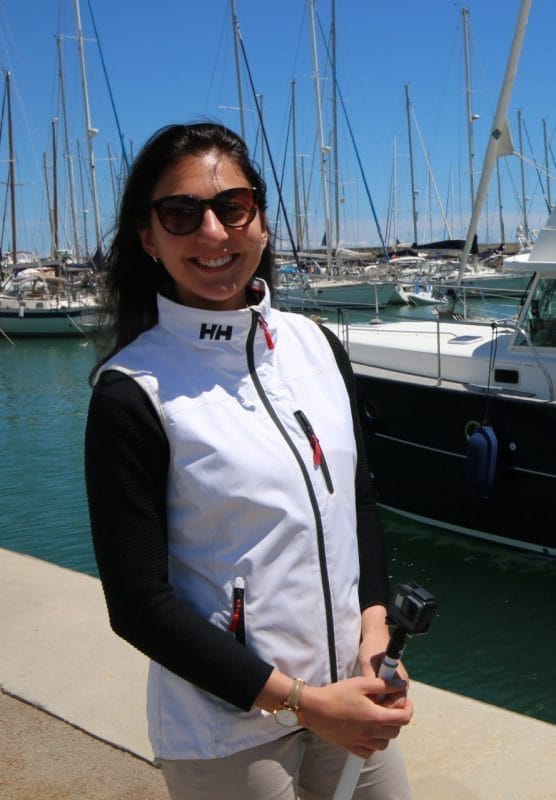 Sometime later that day, the new owner and family arrived at our office to pick up the Yacht keys and papers; they were all very excited. The two boys waited respectfully at the office door with buckets and cleaning gear at the ready. I passed the keys and papers to Dad, I could tell this was a family who bought the boat for all the right reasons. Perhaps one day they might live-aboard?
After the formalities, they left the office full of excitement for the first adventure (boat cleaning)! I felt sure this family was what that yacht needed to bring her back to life.
Happy buyers
I was just about to close the office for the day as one of the lads turned up with an opened envelope in his hand, he said: "dad says, please keep this". He turned and almost ran away as he gave me the letter. "how's the boat" I shouted as he started down the Marina walkway. "Fantastic Thanks"! His fast walk turned into a gallop. No doubt at that point in my mind he was a happy young man.
I went back into the office and pulled the letter from the envelope. It was an apology to the boat from the old owner as if she was a woman betrayed by a lover; it said he had to leave, never to return. I immediately thought of a soldier speaking through his mind's eye, perhaps writing the last note home. He wished her well and hoped she enjoyed many more adventures, going on to explain that he knew the day had come that he had to say goodbye as he could not carry on.
The yacht was called Mary. I never found out why he named her Mary? Perhaps in the owner's mind, she replaced a lost love becoming real again through the yacht. The letter was so incredibly personal I never forgot the experience, realising just how attached people can become to boats. For many, a boat will come alive. It's good to remember owning a boat becomes more than just that.
Looking after a boat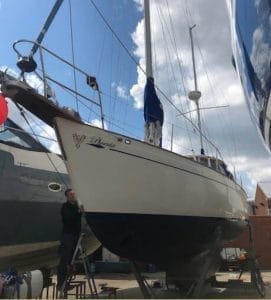 For many, the decision to sell comes later than the last maintenance. So we almost always have a list of things to do to bring a boat back to life. Circumstances are not always kind. I am writing this page in February 2021. You will understand the concerns I have for some owners due to the pandemic, and the tough times it has caused for all. However you feel about putting your boats for sale at some point you must engage the brain to sell, and make sure you get the best deal possible. Remember, when you advertise your boat for sale; it only takes one buyer, and then the ordeal is over.
I was never one to pigeonhole people, but let's do just that for the sake of generalisation in the sections below. The aim is to help you understand what typically follows when you put a boat for sale.
Boat for sale bargain hunters.
We all want a deal, and they say everything is about the deal? You can always find bargain hunters lurking about boatyards hoping to make some money. Wanting something for nothing is the phrase that springs to mind. It's ok; I battle with them every day for my clients. As a Yacht Broker, we are seldom troubled by bargain hunters but are very aware they are the bain of private boat sellers life. Unscrupulous people will stop at nothing to get a deal; often, they exaggerate minor problems. Once they discover a weak point in a boat owners defence, the battle begins, and the price drops. For an owner who lost interest in his/her investment, it's hard to stay tough and get a deal without "as they say: losing your shirt". By this time, the bargain hunter has built a friendship with an owner, and the whole process becomes emotional.
Internet Scammers
Plenty of internet scams exist. The recent one is where buyers are convinced to send a holding deposit to a desperate seller. For some, the bargain boat is so tempting they send thousands to secure a boat to a person they never met. A buyer then turns up to collect the boat only to find it never existed. Stories about this nightmare are becoming very common. Unfortunately, online selling makes this easy for the criminal to exploit an inexperienced buyer. Several years ago, this scam would not have happened. To advertise online a company or individual will have needed to register with the hosting platform. The reality is as the internet has become busier, web platforms have seen the opportunity to almost act as Brokers without taking responsibility in policing. advertisers
Boats for sale Time

wasters
They are sometimes affectionately called Tyre kickers. The majority of people who look at boats or yachts never buy one. If you are a private seller, you need to accept that people love looking at boats and yachts almost as much as they enjoy looking at the opposite sex. If your boat is for sale, then the chances are eight out of ten people slot into the tyre kicker pigeon hole. A private seller can't tell a tyre kicker apart from a genuine cautious buyer who will also appear to ask many pointless questions. My point about experience comes to mind. Who can blame a buyer for asking questions they don't have the answers to what they consider to be logical questions. They are only pointless when you know the answer.
Boat

buyers Barcelona
An individual without boat buying knowledge will usually want a Yacht Broker to get involved at some point. 
Let's face it most people only ever buy one boat or yacht in a lifetime. It's perfectly logical to start your boat hint through Yacht Broker, just as one would when buying a property. Sticking to well-known brands such as Jeanneau or Beneteau can be a safe option. Perhaps a Yacht syndicate is a way forward for you? Getting together with others is a sociable way to enjoy a hobby.
Using a

Y

acht Broker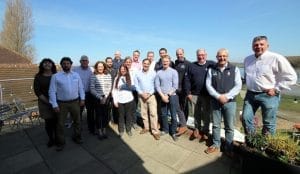 If you put your boat for sale with a broker, he will protect you from scammers, bargain hunters and tyre kickers. A decent Broker will earn his fee, and that might not be by getting more than your boat is worth, but he will undoubtedly help stop you from getting less than your boat is worth. Brokers fees have reduced over the years, so it is worth considering this point alone. Most now will offer free valuations and advice about how best to maximise your investment return.
Boats for sale Barcelona, getting ready to sell yours?
You made up your mind that she has to go. The first step is to advertise your boat for sale. Or is it? 
If you would like us to advertise your boat on our sites and all major marine marketing platforms contact our office. We can explain all aspects of what we offer boat owners in the Barcelona region of Catalonia, Spain. Having many boats listed as "Boats for sale Barcelona" outside our office, we offer an extra discount on our selling fee if owners are willing to support a boat sale by conducting viewings themselves. Our no sale no fee policy keeps things very simple. Every one of our boats for sale in Barcelona featured on our website has a legally binding contract giving us consent to offer that boat for sale.
My advice will always be to talk to Network Yacht Brokers. These boats for sale Barcelona page is subject to Copywrite law. We have been trading in Spain for some time now and would like to thank all who supported our venture.
European Yacht Charters is part of Network Yacht Brokers Barcelona and is connected to a global network of boats and yachts. Perhaps you are considering Yacht Charter Management? Please visit our page about this.