Amel Super Maramu Yacht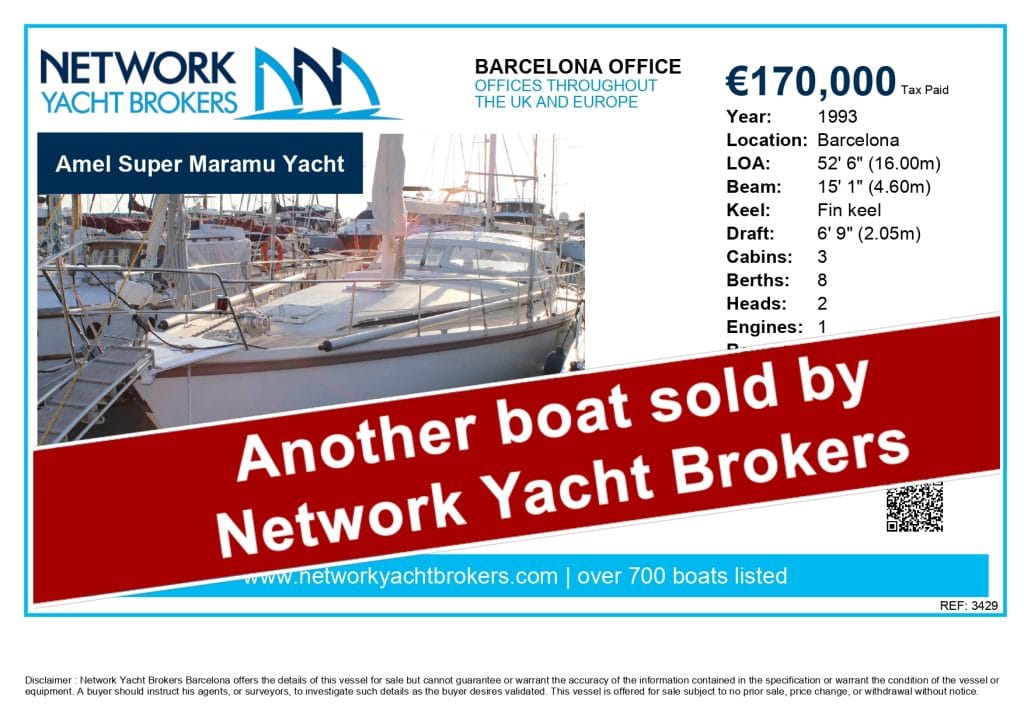 Step onboard and sail away on this Amel Super Maramu Yacht. We think you might want this if you're getting ready to travel the globe. Designed by
Henri Amel
&
Jaques Carteau
in 1993, she is an AMEL Super Maramu. She represents a premier brand that became a famous well-found globetrotter. We do have, from time to time, yachts listed for sale that include everything on board. However, she has got everything you might need. We spent time below the deck and enjoyed looking at the impressive stack of charts. They showed many parts of the world. The inventory is so good that it could be possible to set sail around the globe shortly after purchase.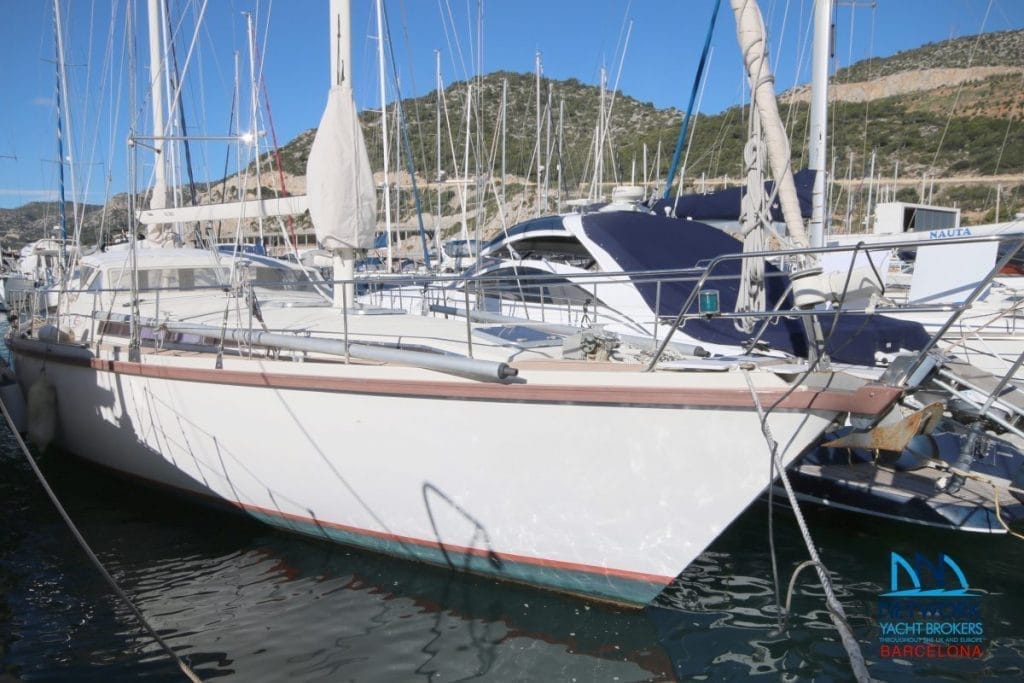 Interior
Some design features are unique to AMEL. Even the gamble on the food bows is excellent. We did like the aft cabin. It is an excellent distance from the main saloon and gives an owner or skipper distance from the crew for contemplation, should it be needed. The below deck is well-kept, and the beautiful yacht is pleasing to the eye. The owner has agreed to leave behind a lovely oil painting of Nice, France. This is on the wall in the saloon. This painting, along with the luxurious fabric replaced when the reupholstery work was done, helps to give this AMEL Yacht an individual feel.
On deck, Amel Super Maramu Yacht
The running rigging was replaced in 2016. It's a welcome improvement to the look of this yacht. When she was in Greece, we were told the engine was replaced, and at the time, she underwent extensive engineering work. The hardtop offers excellent shelter from the inevitable spray one encounter during a passage. Reefing the yacht is easy, as the primary and forestay have electric motors positioned at the base. This direct power reefing system is a great design feature that has been replicated recently on other brands. Follow this link to the spec for more technical details.
About us  / Testimonials / Sell Your Boat / Boats For Sale  / News Posts / Boats For Sale News Post / Yacht For Sale Posts / Boat Maintainance Posts / Spain information Posts / Living on a Boat Posts  / Marina Berth for Rent Spain / Yacht Brokers Job Posts / Join Us / Yacht Syndicate / Barcelona