"Three small steps" to 
Become a Yacht Broker
Step 1: 
Contact me (Rob Woodward) and learn more about becoming a Yacht Broker.
Send me an email, and I will do my best to reply quickly. First, I need to know where you plan to operate before sending any information. If you are in the UK, it will be tough to find space. Sometimes offices are for sale, so please do ask. We are currently developing a plan to expand the Group further into Europe, with many great locations available in every country. America and the Caribbean are also being considered for expansion; however, the Group works best when several offices join in a location working together. 
Join us, become a Profesional Network Yacht Broker.
Step 2
:
We help you set up your own business from scratch explaining all aspects of becoming a Yacht Broker. We offer free support and advice all the way to step three, where a countdown to a new exciting career begins. And don't worry, you don't need any experience to join us. Training and support is part of the package when you join the Group.
We are a true co-operative and not looking to sell a franchise area, taking a cut from your profit. Working with Network Yacht Brokers, you keep all the commission you earn.  The ongoing cost of being part of Network Yacht Brokers is a monthly marketing contribution. The contribution is fixed and very low in comparison to what you will spend as an independent. As we grow, we expand our marketing (it's not rocket science)
Step 3:

 "The countdown begins".
Join us and become a licensed Network Yacht Broker. I can help you find an office, set it up with you, and connect you to the Group. From the day you start, you can begin trading with all our members.
Network Yacht Brokers has grown very quickly in the past couple of years. It actually feels like we are on a mission to the moon. We are all flying our own ship, but together we are strong. Large and small companies continue to see the benefit of our marketing strategy. In 2021 we plan to turbo-boost our performance thanks to the supported of our amazing partners.
Perhaps you decided to skip our three-step strategy and open a new brokerage office alone? "Take one giant leap", remember it's a long way to the moon.
Join us, become a Profesional Network Yacht Broker.
Take a giant leap if you wish. Skip our three-step strategy on how to
Become A Yacht Broker
. You can buy an existing business or open a new Brokerage office in a Marina as I did.
If you have the capital to invest in an office, I will offer support every step of the way. I have over 30 years of experience in the Marine industry and have been a
Professional Yacht Broker
for twenty years. Our Broker sharing CRM system is bespoke to
Network Yacht Brokers
. The Group spent over £100,000, developing it, and all offices use the system every day to save time and make money. The group buy web marketing as one account, saving you and your client's money. A corporate marketing strategy, cutting-edge CRM system it's why our brokers can offer super low commission rates for selling boats while providing excellent customer service.
Please find more information about our offices on the NYB Group site.
COVID 19 has affected companies all over the world. The Marine industry naturally enables social distancing. Our clients benefit from the peace and tranquillity boat owners enjoy even in a marina complex. Life is unlikely to be the same as it was Pre-2020. Perhaps we will no longer work in confined offices? In the future, Factories might be reconfigured. Whatever happens, a premium will be paid by some for the freedom that the sea offers. You can join an industry that will never be extinct.
Keep up to date with our news and events blog posts. In our blogs, you will find local news about boats for sale. We also post employment vacancy in our news blog. If you have a local business and would like us to post your business news, please get in touch. We love to talk about Barcelona, Spain, Port Ginesta and Castelldefels.
Contact rob@nybbarcelona.com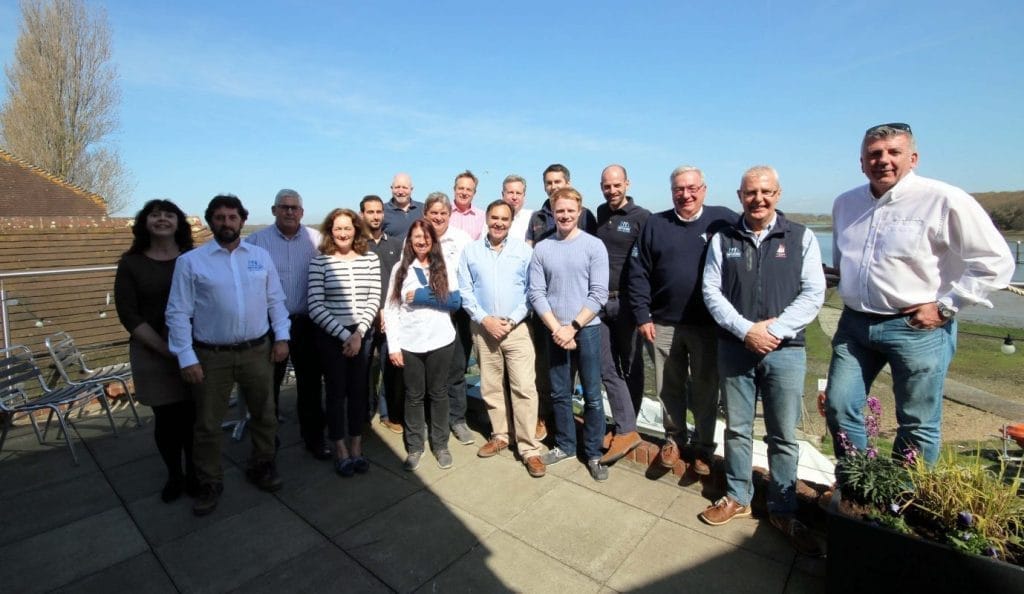 Our partner site is European Yacht Charters. We are developing connections with professional Yacht Charter companies. Happy to share links and grow together. Did you see our post Living on a boat?