Buying a second-hand boat can be an excellent option to save money. These vessels are usually more affordable than new ones. However, it is important to keep in mind the popular saying: "cheap is expensive".
To avoid possible disappointments, it is crucial to be cautious when choosing and to be sure of what you are buying so that the supposed savings do not turn into a waste of money.
In this article, we will summarize the most important points to consider when buying a second-hand boat, in order to avoid future complications.
If you want to prevent the purchase of a second-hand boat from becoming a nightmare, we recommend you to take into account the following tips.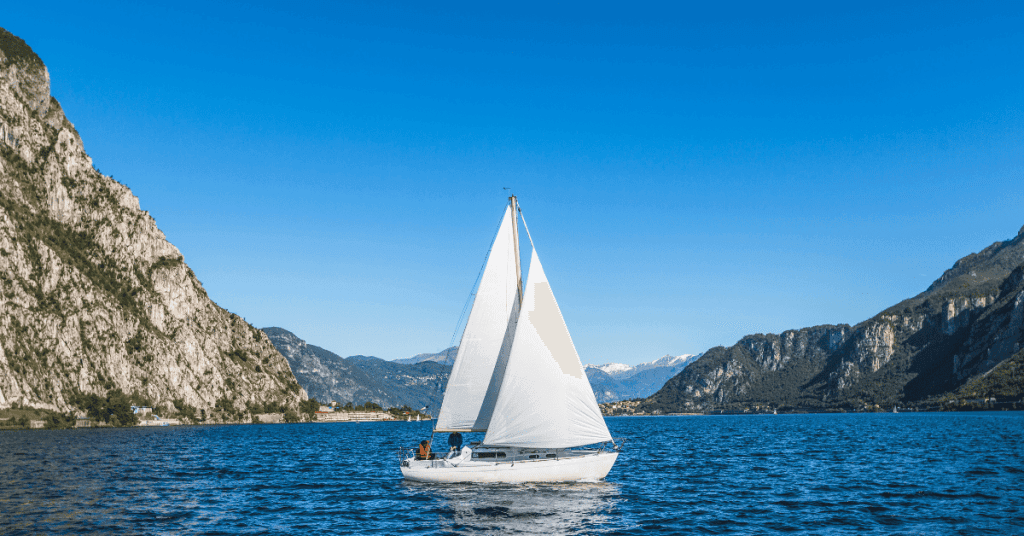 WHERE TO LOOK FOR YOUR BOAT
The first thing to consider is where to look for a used boat.
Here are some options to consider:
INTERNET: Numerous portals and web pages offering a wide variety of used boats can be found on the Internet. These sites usually have photos of the boats and search engines that allow you to filter the search according to criteria such as price, length, cabins, year of manufacture, among others.
MARINTS: Visiting local marinas may also be an option, as many sellers post "For Sale" signs on boats rather than using online sales portals. However, this option tends to be less common.
FAIRS: If you have availability and it fits with your time, attending fairs or second-hand markets held in different cities of the country can be an excellent option. This will allow you to review different purchasing options in one place.
In addition to these options, it is advisable to
to seek the assistance of an
expert yacht broker
. It is highly recommended to seek advice from a nautical expert. Ideally, this expert should carry out a thorough inspection of the boat and prepare a report certifying the condition of the boat, with recommendations and assessments. This will avoid travel, waste of time and ensure that the investment is adequate and money is not being wasted.
WHEN TO BUY A SECOND-HAND BOAT
The most important advice regarding when to buy is not to be in a hurry.
Never make the purchase in a hurry and only do it when you are completely sure, as haste is often a bad advisor, especially when buying a second-hand boat.
For many, the best time to buy a boat is after the summer, in the fall. At that time, many owners consider that the use they give to the boat is not enough or that it does not compensate them to keep it all year round, which implies paying port rent during the winter.
As a result, many decide to put their boats up for sale, which increases the options and allows them to obtain better prices due to the law of supply and demand.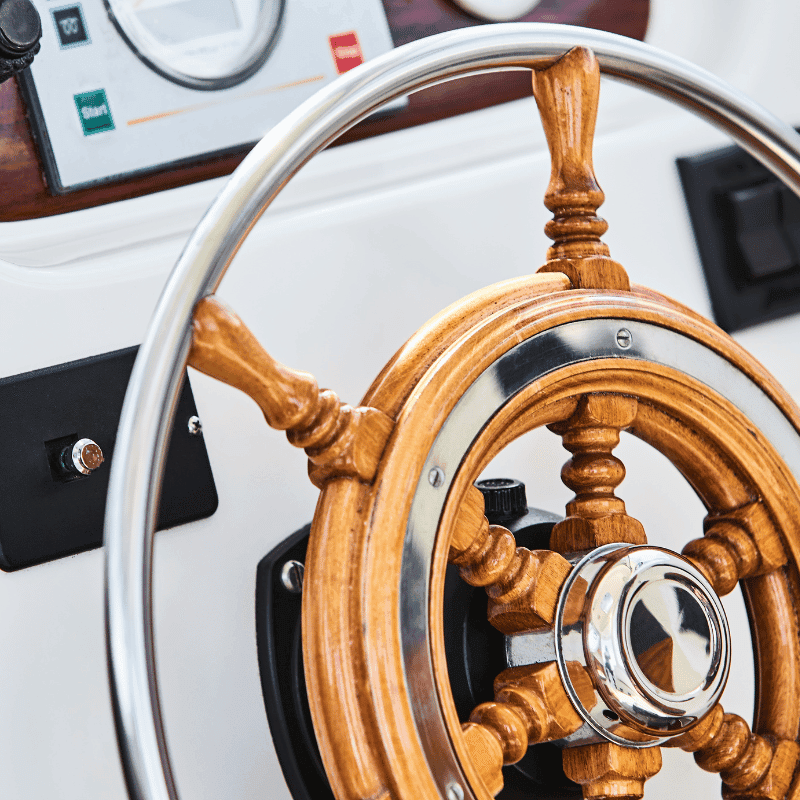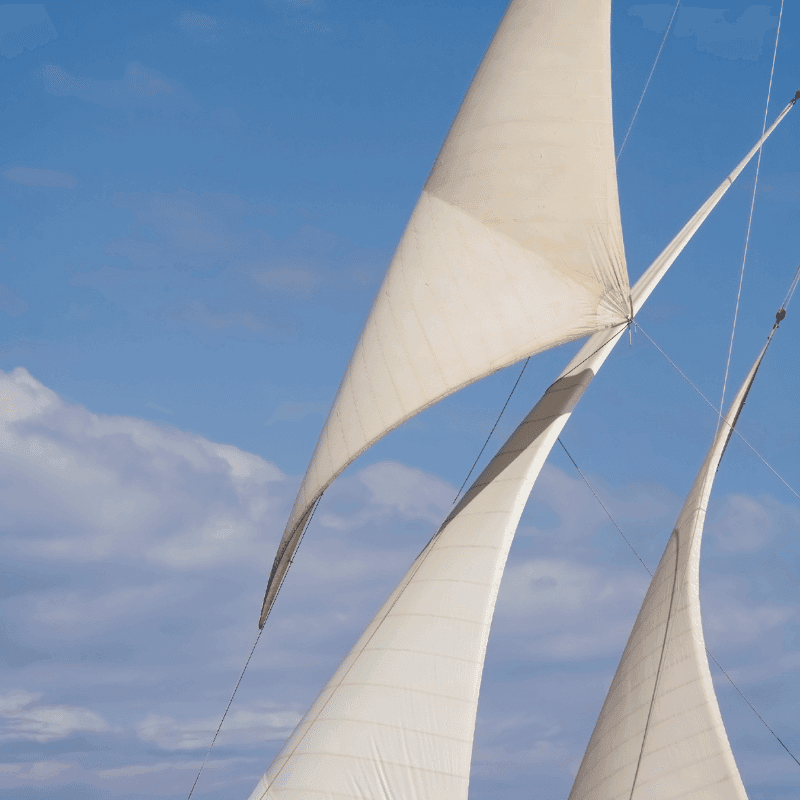 The issue of price when buying a boat can vary depending on different considerations, so it is important to take into account certain aspects to evaluate it correctly. First, it is advisable to establish a clear budget. Knowing our financial limits will help us to filter the available options and adjust them to our economic possibilities.
In addition to cost, it is essential to take into account our specific needs. It is not always the most expensive option that is best for us. It is important to consider the use we will make of the boat and make sure it meets our demands and requirements.
Post-purchase expenses must be taken into account. Owning a boat entails maintenance costs, transfer procedures, certifications, mooring and insurance. Making an estimate of these expenses will help us to avoid surprises and evaluate whether we can afford to acquire and maintain the desired boat.
.
THE CONDITION OF THE SECOND-HAND BOAT
When buying a second-hand boat, it is essential to carry out a series of checks to avoid possible scams or inconveniences. Some of these reviews include:
Examine the boat both in and out of the water. It is essential to inspect the hull for osmosis, cracks, dents or other alterations that may cause future problems.
Request a navigation test. This test evaluates the stability, maneuverability, buoyancy and behavior of the boat. It is important to pay attention to vibrations, performance during acceleration and the effectiveness of the sound insulation of the engine.
Verify safety equipment. Although it is not mandatory for the owner to provide all safety equipment, it is advisable to check them to avoid risks. It may be necessary to purchase additional life preservers, torches or fire extinguishers. If the boat already has them, it is important to check their condition and ensure that they comply with current regulations.
Obtain the corresponding documentation for the hull and engine. This documentation is essential for the transfer of a second-hand boat. It must be the original documentation, otherwise the Maritime Administration may request marine engineering reports to assess the vessel's suitability. It is also important to have access to the engine maintenance book and records of the last overhauls or repairs, as they provide information on the condition of the engine, including such things as belts, filters and batteries.
Request the certificate of seaworthiness. This certificate certifies that the vessel complies with all regulatory and legal requirements for navigation. It is issued by the Maritime Administration and is regulated by the Ministry of Public Works.
Review the ship's administrative documentation, such as the vessel's navigation permit, maritime registry, and the seat sheet, as well as the vessel's seasonal license if applicable.
Verify that the vessel has no tax liens or encumbrances. For this, it is advisable to count on the help of a nautical agency that can provide the information.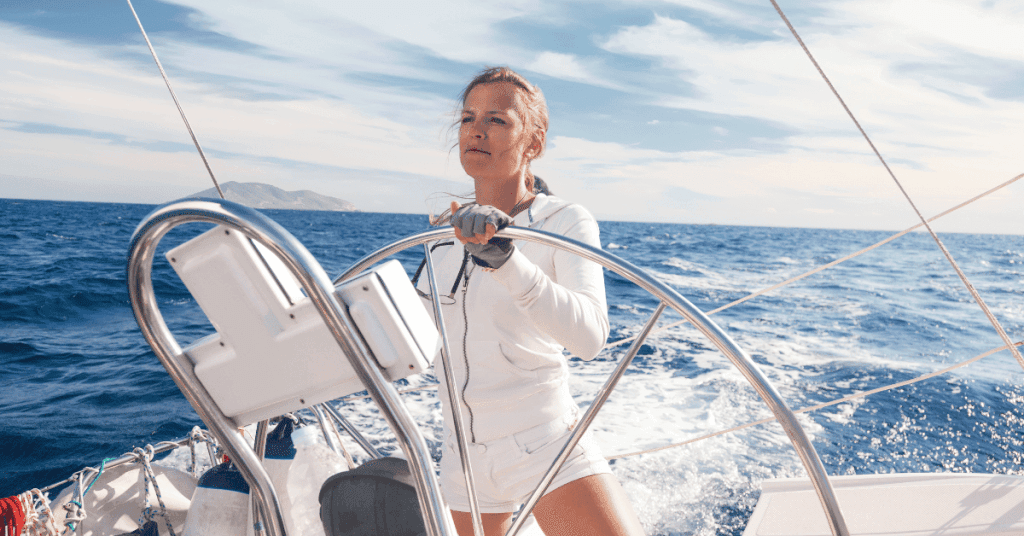 Finally, it is essential to remember that all requested documentation must be current. Do not forget to check that all documents are up to date and in order to avoid any inconvenience or disappointment after the purchase.
In summary, when evaluating the cost of a boat, it is important to establish a budget, consider our specific needs and take into account post-purchase expenses. When acquiring a second-hand boat, carrying out the appropriate inspections, obtaining the necessary documentation and verifying its condition are essential steps to avoid unpleasant surprises. So you can count on
nautical professionals
is very important in the whole process.
Remember that making informed decisions and paying attention to details will help us find the best option that fits our needs and ensures a safe and satisfying experience at sea. And for whatever you need, our
nautical brokers
are here to help you.
Enjoy your sailing and may you always have the wind at your back!