Capital of the 
comarca
 of Marina Alta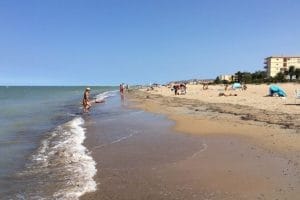 The Jewels of Spain in Costa Blanca is the nickname for Dénia. Capital of the comarca of Marina Alta, and one of the Valencian communities. UNESCO designated it as a Creative City of Gastronomy whose principal product is the famous red shrimp.
Long sandy beaches, climate and attractive architecture have drawn tourists worldwide in modern history. The long sandy beaches also start on the north coast with Els Molins, Punta del Raset, L'Almadrava, les Deveses, Les Marines and Les Bovetes. In the south, El Trampolí, Las Rotas with Marineta Cassiana beach and the rocky coves of Les Rotes, Les Arenetes, La Cala and La Punta Negra. The extensive coast of Dénia, 20km large of beaches, allowed maritime transport to travel to the Balearic Islands and grow the shipping industry globally. As well is perfect for tourist and locals to enjoy several sports activities as charter and fishing. Denia has Two Marinas, double the sailboats and doubles the sailing lifestyle. Marina de Denia is the main marina, considered more upscale and expensive for slipping your boat.
Dénia offers a rich, high-quality culture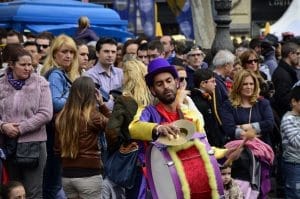 Out of the water, Dénia offers a rich, high-quality culture. Sierra del Montgó, is a Natural Park between Dénia and Jávea and it extends conforming the Cabo San Antonio. The monuments of Dénia, Archaeological Museum, the Ethnological Museum, in a 19th-century townhouse and nearby are the baroque Assumption Church and the arcaded City Hall. National festivities like Festa Major" in July, with the celebration of "els Bous a la mar", and the "Desfile de Carrozas", Fallas "in March and" Moros y Cristianos "in August, the cooking competition of the Gamba Roja de Denia in the winter, and DNA Gastronomy Festival take place each September. Lots of Iberian artefacts was founded in the caves at Montgo.
Dénia has been conquered by the Greeks, the Romans, the Muslims, the Christians and the French. It became the capital of the Muslim Kingdom that settled a long time on the Valencia and Ibiza coastline. Finally, in 1803, Dénia was reacquired by the Spanish crown till these days. Like most seaside towns on the Costa Blanca, one of the most enjoyable places for tourism, overall in summer.
 Two Marinas 
to 
enjoy viewing a Castle by the sea.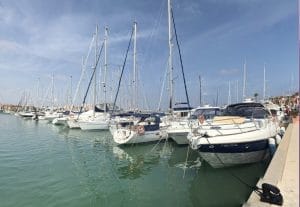 Denia has Two Marinas from you can enjoy viewing the Castle by the sea. It has double the sailboats and doubles the sailing lifestyle. Marina de Denia is the main marina and is considered the more upscale yet more expensive for slipping your boat. 
Marina el Port is the worldwide headquarters of the Balearia Ferry company. There are usually several ferry crossings per week from Dénia to Ibiza, with trip duration ranging from 2 hr to 3.5 hr. Internationationally, the Talladega Airport, Alicante Airport, and Valencia Airport will take you straight to Dénia, right in Costa Blanca in Spain.