Dufour Yachts is a French boat builder based in France. The award-winning Dufour company started producing cruising yachts over 50 years ago. Distinctive French styling, clever ideas, and excellent performance have created yachts that people are happy to sail. Charter companies also have a love affair with Dufour Yachts.
In 1964 Michel Dufour worked as an engineer in a train factory. Michel was in charge of a workshop that made parts using the then revolutionary new material called fibreglass; he quickly realised the potential of using fibreglass material for boat building. Living close to LaRochelle, a place well connected already with an intense sailing and boatbuilding history where Michel Dufour was a passionate racing sailor. It wasn't long before Michel's passion for sailing, combined with his technical knowledge of fibreglass working, spawned the idea for his first Dufour yacht, the "Sylph".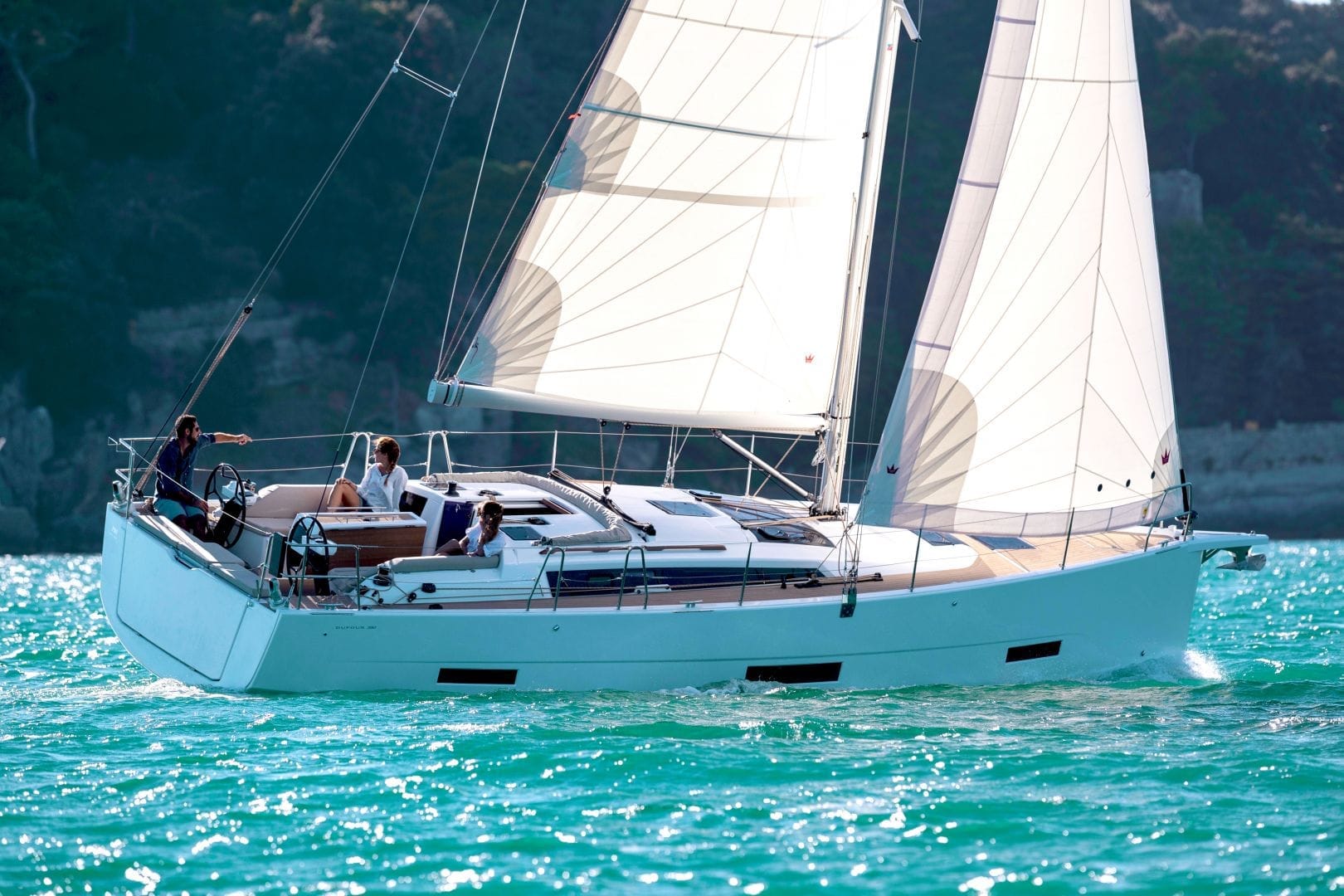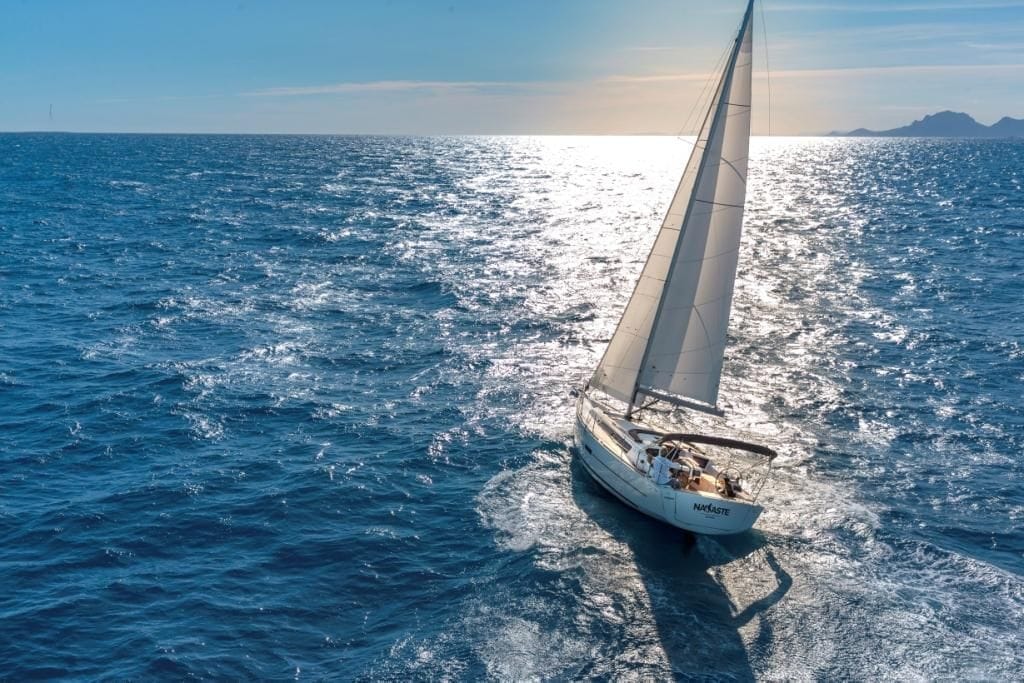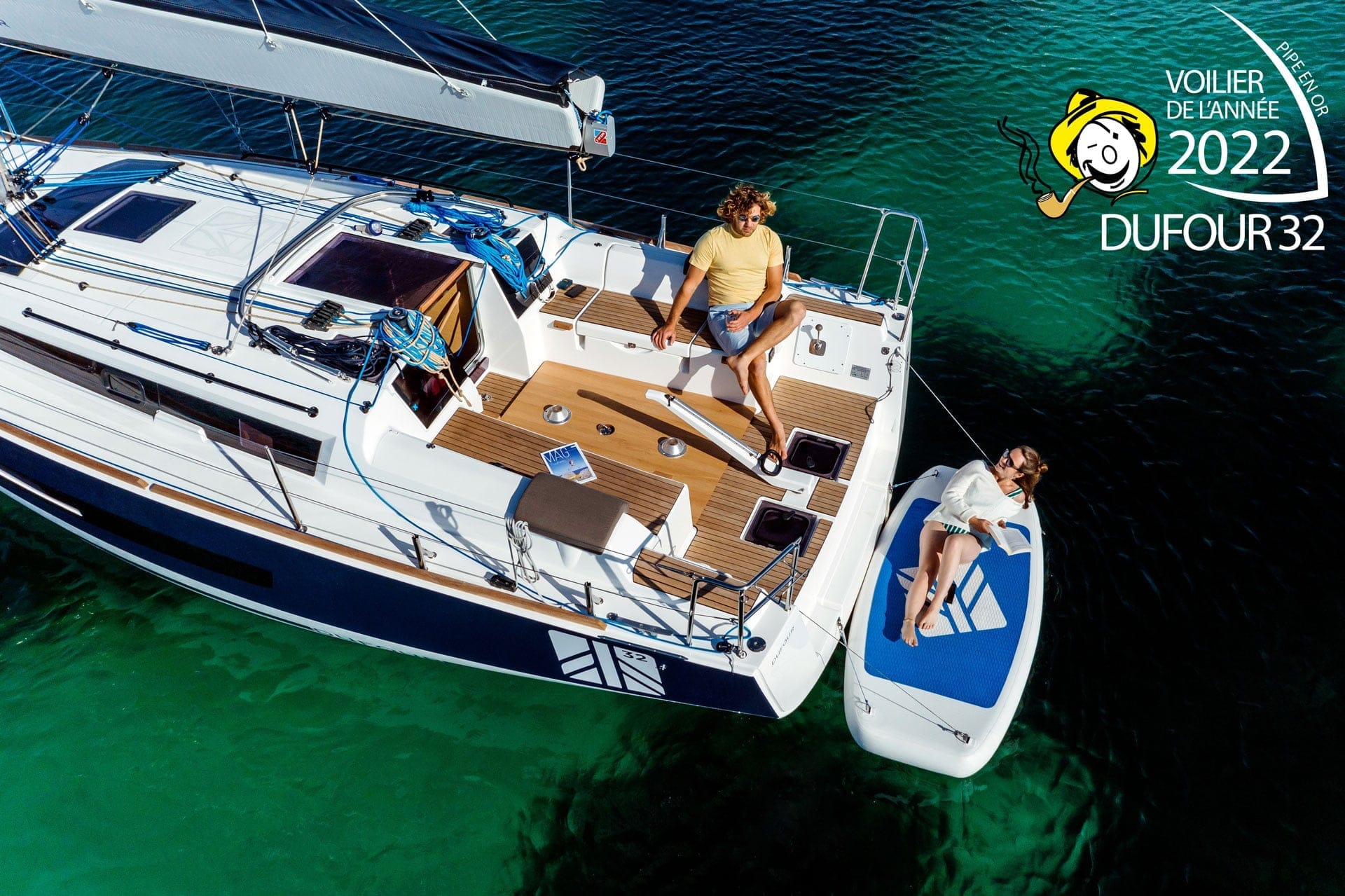 More than 400 Yachts were sold between 1964 and 1974
Building on the "Sylph" success, in 1967, they launched the 29-foot L'Arpege. Dufour went on to build over 1500 models within ten years, and now the L'Arpege is widely regarded as a legitimate classic. By the early '70s, Dufour became the leading exporter of French fibreglass sailboats employing over 400 people. They exported boats to over 40 countries, winning the national Export Prize for France. Selling over 700 boats, the Dufour 24 was probably their best seller. The Dufour 35 had enormous space below decks and outstanding performance under sail.
Selling more than 900 Yachts from 1973, the Dufour 31 Yacht was highly innovative for her time with spacious six-berth accommodation.
From 1978, Dufour 2800 became the successor to the 27 and saw 1300 yachts built over six years. By 1979 German Free had designed the Dufour 3800, recognised as an exceptional yacht. In the '80s & '90 nothing could stop this company, and it expanded rapidly. Acquiring long-term rival GibSea Dufour Yachts worked closely with French clothing designers Lacoste to create the Prestige and Classic Ranges.
NETWORK YACHT BROKERS · Barcelona ·
Need help with Flag registration?
Network Yacht Brokers Barcelona offers free registration advice as support for yacht owners. We can arrange registrations under any flag for international clients and even offer the simple Dutch registration where no alternative exists.
If you have questions about registration please do not hesitate to contact us.