Tips for selling your boat
If you plan to sell your boat, keep in mind that this is a demanding task in terms of preparing your boat. The documentation, as well as all the planning involved, from creating an effective marketing strategy to coordinating visits and finally closing a good deal with the prospective buyer, can be time-consuming. It is important to get it right to ensure the satisfaction of both parties and to get the highest possible return for your boat.
5 STEPS TO SELL A USED BOAT
To make the process of selling a used boat easier for you, here are some tips to make the process a success and not cause too many headaches.
STEP 1: Have all the documentation in order.
The first fundamental step in the successful sale of a used boat is to make sure that all documentation is in order and up to date. The organization and preparation of this information will be essential for the rest of the selling process, as prospective buyers will be interested in knowing the history of the boat, previous owners, any past incidents, repairs and, especially, the current condition of the boat. It is necessary to have the following documents in order and up to date: registration sheet, flag and registry, navigation permit, certificate of seaworthiness, insurance policy, and other documents. You can find more details about this on the website of the
Ministry of Transport, Mobility and Urban Agenda (formerly known as the Ministry of Development).
(formerly known as the Ministry of Public Works).
STEP 2: Prepare your boat for sale
In the used boat sales market, it is essential to carry out a thorough cleaning of the boat. Since it is a boat that has already been used, it is important to sell it in the best possible conditions of cleanliness and maintenance. Remember that a product that is well cared for, clean and in good condition is the best letter of introduction to potential buyers.
It is advisable to remove all personal items from the boat to depersonalize it and allow the buyer to visualize what the boat would look like if he were to buy it. It is essential that the boat is in a perfect state of cleanliness, as if it were new.
Also, at this stage of the sale, you should consider what repairs you will and will not make. It is important to inform the buyer about the repairs that have been made and those to be made in the future, providing all the necessary documentation. This is the ideal time to negotiate the sale price. The better the condition of the second-hand boat, the higher the price you can get for it. A boat in perfect condition, even if it is second-hand, can be sold at a higher price.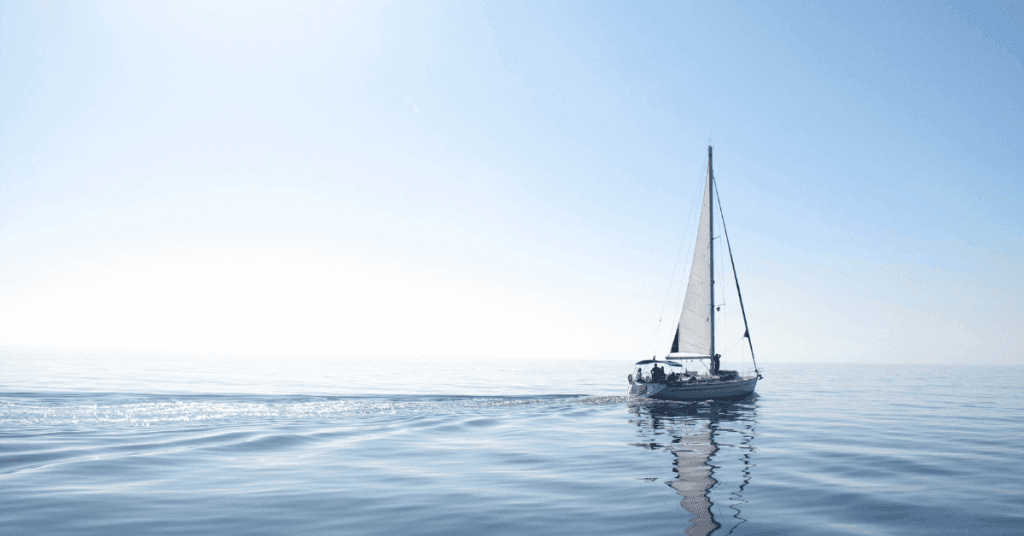 STEP 3: What price should you set?
When establishing the selling price of a used boat, it is advisable to carry out a comparative price analysis of other similar boats, paying attention to key aspects such as model, serial number, engine type, interior layout and additional equipment.
The age of the vessel is also a determining factor for potential buyers, as well as its geographical location, which may influence accessibility for inspection visits. In addition, detailed documentation on maintenance, including engine and navigation equipment, as well as regular cleaning, may also have an impact on the final price, although this can always be subject to negotiation.
STEP 4: It's time to advertise your boat
After you have gathered all the required documentation, done a thorough cleaning of the boat and have carried out the tuning process, it is now time to develop a marketing strategy for your used boat.
The objective of this strategy is to get your boat as much exposure in the market as possible, in order to attract more potential buyers.
One of the most effective ways to achieve this is by running ads on various platforms. In the case of second-hand boats as with any other product being bought or sold, it is crucial to have high quality photographs. No matter how good your boat is, if your photos are not quality, your ad is not likely to generate the interest you expect. Photos are the first impression that potential buyers have of your boat, so it is advisable to publish high quality images on the platforms where you promote your boat. In addition, it is essential to pay special attention to the main image, since it is the one that appears first and attracts the attention of buyers.
Another important aspect you should keep in mind is that second-hand boat buyers
used boat buyers usually spend a lot of time and
usually spend a lot of time and effort researching the products before making a purchase decision. Therefore, you should highlight the best qualities of your boat through a detailed and attractive description that includes relevant information such as model, make, age of the boat and its current condition. You can also apply search engine optimization techniques to include keywords that help make your ad easier for potential buyers to find. It is also important to regularly track the number of visits your ad receives in order to measure its effectiveness and make the necessary adjustments to your marketing strategy.
In addition, it is essential to to promote your boat ad as much as possible
as much as possible to ensure that it reaches as many interested people as possible. Social media is a very effective tool for this purpose, as it allows you to expand the reach of your ad and reach a wider audience. However, you must keep in mind that the promotion of your boat as a private individual may have a lower diffusion and, therefore, not reach as many buyers as if your ad was published by a nautical company. In this sense, the nautical companies invest heavily in advertising and rely on digital marketing specialists to develop market penetration strategies that give them greater exposure.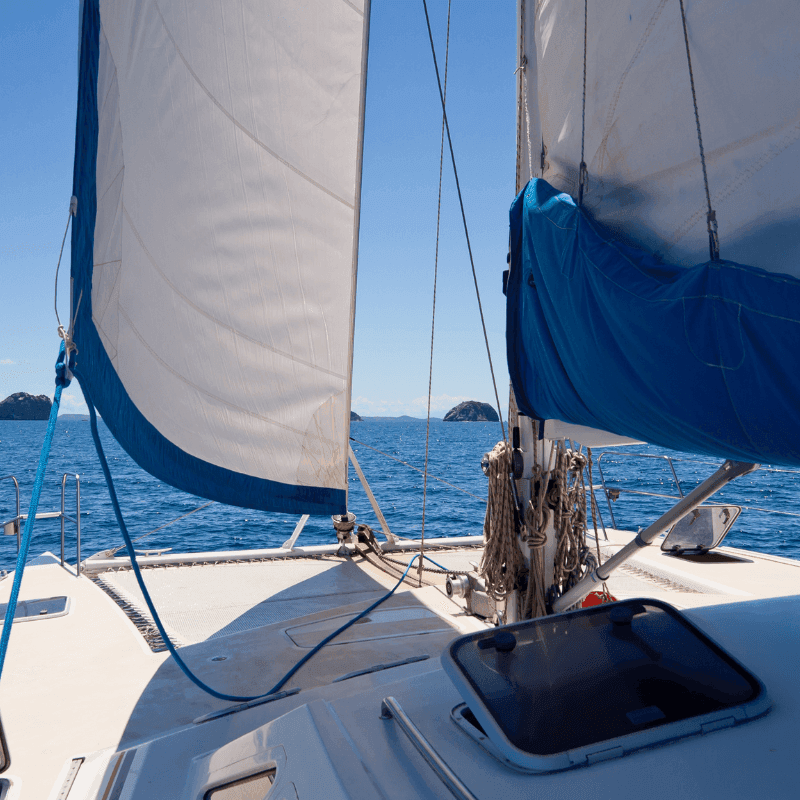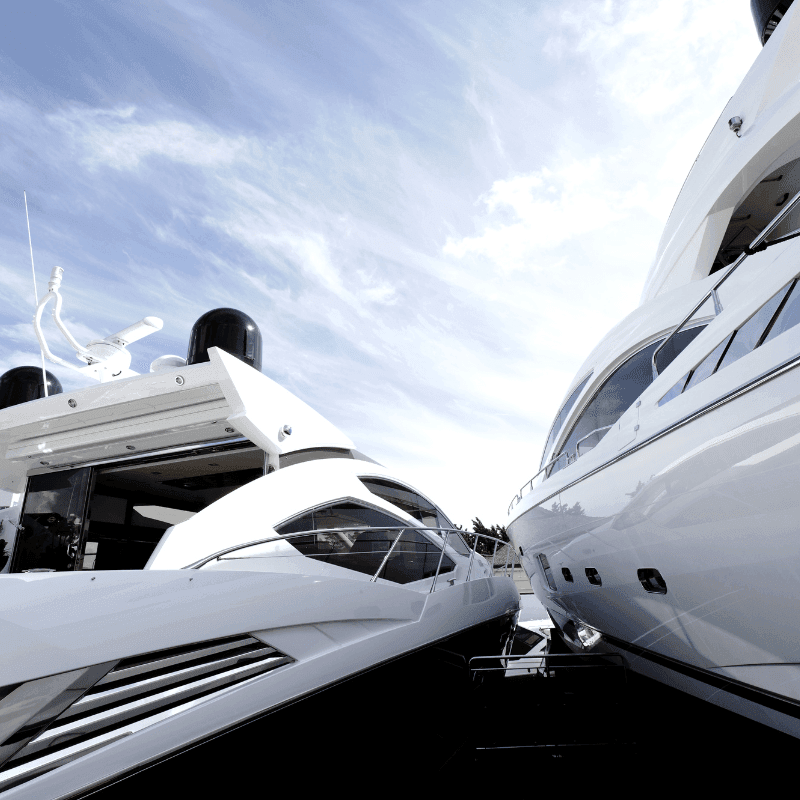 STEP 5: Show your boat and close the sale
It's time to get to the climax of selling your boat: show it off and close the deal.
This final step is critical and must be approached with care. To begin with, it is important that you properly manage the visits you have achieved and know how to distinguish between potential buyers and those who are simply browsing.
If the buyer is interested, you will have to perform a sea trial so that he can evaluate the boat's performance on the water. In addition, it is crucial to take the boat dry so that I can thoroughly inspect the condition of the hull and verify that the boat is in the condition you had advertised. It is important for the buyer to check that everything is in good working order and that the general condition of the boat corresponds to what was advertised.
In summary, this is a critical step in the process of selling your boat and you must make sure that everything is in order to close the transaction successfully.
SUMMARY:
Selling a used boat is a buying and selling operation that requires time, dedication and patience. time, dedication and patience and patience to carry it out successfully. However, the most important thing is to have the documentation in order and to provide accurate and truthful information about the boat you want to sell. In this way, the boat you offer is more likely to meet the expectations of potential buyers and be attractive to them.
Once you have managed to generate interest in your boat, it is time to close a good sale price that is fair and beneficial to both parties. This process can be tedious and complex, but with perseverance and realism it is possible to reach a satisfactory agreement.
It is important to remember that time plays against you in a ship sale transaction. If it takes too long to sell, the vessel may depreciate in value and fixed costs may increase. Therefore,
it is advisable to count on the help of professionals who can accelerate the sale process.

At Network Yacht Brokers Barcelona we are experts in the sale of used boats and have many years of experience in the nautical market. If you need help to sell your boat quickly and effectively, we are at your disposal to advise you and manage the whole selling process.