RockHarbour Yachts is a brand that represents the highest quality in the luxury yacht industry.
Since its founding, the company has been committed to creating yachts that are a masterpiece of engineering and design, capable of offering their owners an unparalleled sailing experience.
The brand prides itself on using only the finest and highest quality materials in the construction of its yachts. This not only guarantees the beauty and elegance of the yacht, but also ensures the strength and durability of the vessel.
THE DESIGN TEAM
The RockHarbour design team works with attention to detail to create yachts that are not only stunning to look at, but also functional and efficient in their performance on the water.
RockHarbour yachts are renowned for their elegant design, high quality engineering and attention to detail. Each yacht is designed to offer a unique sailing experience and unparalleled comfort.
The brand has created a wide variety of yachts to suit the different needs and tastes of customers, from the most relaxed cruisers to sporty and fast ones.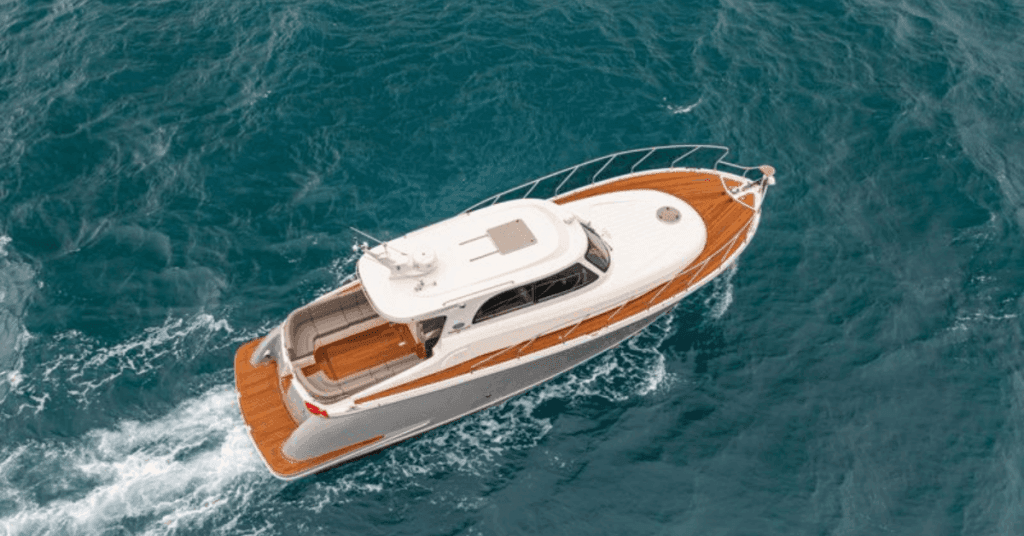 THE COMPANY
The company has a team of highly trained and experienced engineers who work with the most advanced materials and equipment to build yachts that are safe and reliable, as well as to ensure maximum fuel efficiency.
RockHarbour yachts are designed to offer a smooth and pleasurable sailing experience, even in the most challenging offshore conditions. CCustom-built to meet the specific needs of your most demanding customers.
CUSTOMIZATION
The brand works closely with customers to create yachts that meet all their needs and desires.
Custom yachts are the hallmark of RockHarbour, making it a truly unique and exclusive brand in the luxury yacht market.
RockHarbour Yacht also offers a wide variety of customization options for owners who wish to add unique and personalized touches to their yacht.
The company offers a wide variety of options in terms of décor and technology, ensuring that each yacht is a unique expression of its owner's style and personality.

EQUIPMENT
In addition to exceptional quality and design, RockHarbour yachts also offer a wide variety of features and amenities to ensure a truly luxurious sailing experience.
The yachts are equipped with the latest technologies in navigation and entertainment systems, ensuring a pleasant and exciting experience on board. The yachts also offer a wide variety of amenities, including elegant and comfortable lounges, spacious and luxurious cabins, fully equipped galleys and outdoor entertainment areas.
The brand also offers a wide range of services to ensure customer satisfaction. From construction to delivery, the RockHarbour team works closely with customers to ensure that every detail are to your liking.
Discover all our boats for sale by clicking here. here.