A busy period for boaters in Spain.
Charter Companies Evolution after COVID-19. Against all predictions, summer is becoming a record-breaking period for boaters in Spain.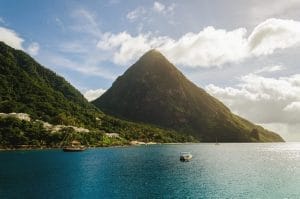 The coronavirus pandemic has imposed and maintained social distances rule. Charter companies have reported that a yacht charter is an excellent option for tourists wanting to escape. That's all thanks to the health security provided by the practice of the activity.
According to Cenáutica, the sailing schools in Spain have grown by 18% during the 2020 summer months. Cenáutica expects charters companies to increase by 11%.
In contrast to the global tourism sector, severely affected by Covid-19, recreational boating is experiencing its most active summer in recent years. Cenáutica indicated that renting a pleasure boat is ideal for avoiding the restrictions and crowds on the beaches. 11 % of people will rent a sailboat, a boat or a catamaran for the first time.
Boat sales are increasing too. Despite the coronavirus crisis, which paralyzed stocks between March and May 2020, sales surpassed those of the previous year. Therefore, according to the National Association of Nautical Companies (ANEN) general secretary, Carlos Sanlorenzo, "everything that has been lost cannot be recovered during this year".
Charter companies ( Barcelona) have benefited from the equation: avoiding crowds, outdoor activity, family atmosphere, and nature contact. Sanlorenzo assures that the summer has brought "a new public that discovers a way of doing tourism and spending the summer through sailing".
Thus, individual charter companies have modified their routines this summer, establishing bases in ports such as Barcelona to facilitate shipments to the Balearic Islands, avoiding using other transport such as planes. During this summer, the origin of the clients has also changed. Now, customers are people who live near the rental area.
The hole left by foreign tourism, much smaller than that of other years, has been covered by the native, according to the secretary of the Association of Nautical Industries of Catalonia (ADIN), Miquel Garner.
Charter Companies Evolution
For those who want to obtain a nautical qualification, such as the Recreational Boat Skipper (PER), online training to prepare for exams has become the priority option as an alternative to face-to-face classrooms. Despite this, the General Directorate of the Merchant Marine (DGMM) published a resolution on June 22, announcing an extraordinary call for theoretical examinations to obtain the PER. It is a decision adopted by the DGMM to follow the new guidelines
established by the Ministry of Health, limiting the capacity for holding conferences and similar events and giving new opportunities to those blocked by the lockdown.