Amel is a french boat building company that still makes blue-water cruisers like no other company in the yacht market history. Perhaps for people who get the opportunity to retire early, buying a long-distance blue-water cruising yacht can be the fulfilment of a lifetime's achievement. The French engineer Henri Amel did things a little differently. Henri didn't buy a yacht; he started building them when he was 50 years old. Henry Amel never had a business before his boat factory or even ran one. What a fantastic character!
Henri would write his history and prove that passion and dedication would be a winning formula in his quest for perfection. He didn't see why a long-distance cruising yacht should be a wet, uncomfortable or strenuous experience. Combined with his extensive knowledge at sea, these principles resulted in a blueprint for a serious long-distance cruising yacht that the French yard still builds.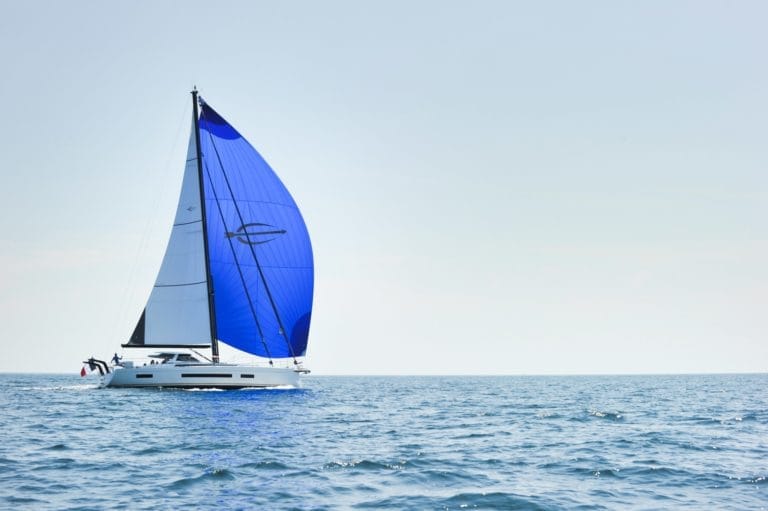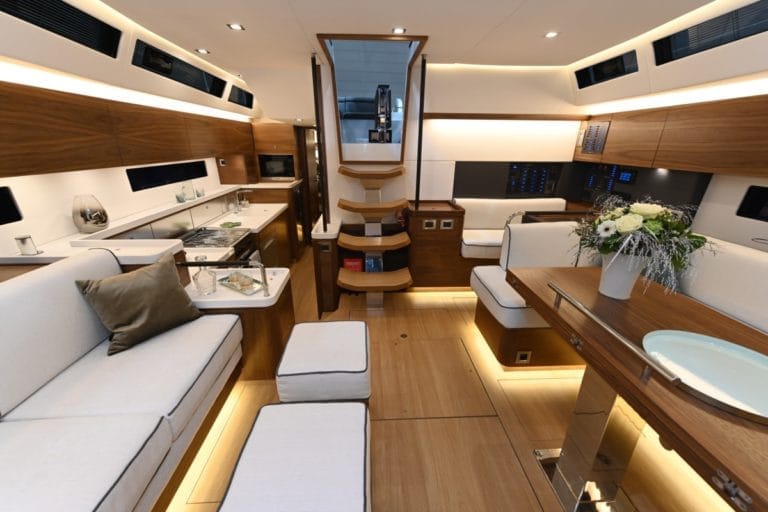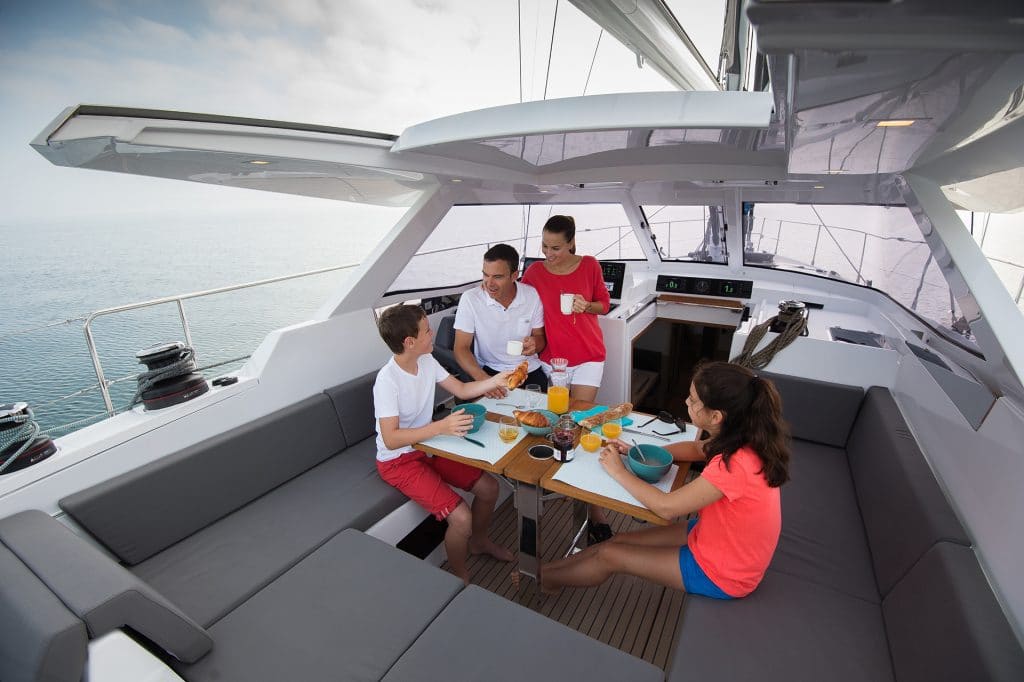 Henri never stopped working.
Henri worked for 40 years in the company before his death at 90.  Amel Yachts built world-class blue water yachts following the same principles that Henri etched into the brand's history.  To date, the Amel yard has produced over 2,000 yachts.  You can find an Amel yacht in all parts of the globe.  A safe, principled yacht capable of withstanding the world weather.  An Amel is the choice of a professional globetrotter who may never wish to retire from the excitement of life.  Apart from the 55 and 64 models, Amel yachts were designed mainly by Henri himself.  Features that might, to some, look simultaneously old-fashioned but have a cultish and enduring quality.
Being French and a brilliantly gifted engineer, Henri will go down in history as a man who managed to produce a yacht ahead of time.  
Henri invented electric furling sails and the first bow thrusters to be installed as standard on production yachts. This concept ensured the brand would always sit at the top table of brilliance.  Henri believed shorthanded couples needed a boat that was easy to sail and comfortable to manoeuvre.
History says ketches rigged yachts are more manageable for cruising long distances, so the company philosophy was never to change.  All Amel Yachts are ketch rigged.  Henri was never afraid to push boundaries of design and styling, such as maroon plastic rubbing strakes, a semi-hard top with an offset wheel and armchair helmsman's seat (a feature that is much imitated), solid stainless guardrails and – uniquely – their moulded-in fake teak decks all make Amel distinctive and famous for being the ultimate production yacht.
Please enjoy the video we made; it's an example of the Amel Super Maramu built in 1993.  In 2000 we had for sale in Port Ginesta, Barcelona. 
From time to time, Network Yacht Brokers Barcelona do have  Amel Yacht for sale. Keep watching our boats for sale page for more information.
October 1975 to June 1976
NETWORK YACHT BROKERS · Barcelona ·
Need help with flag registration?
Network Yacht Brokers Barcelona offers free registration advice as support for yacht owners. We can arrange registrations under any flag for international clients and even offer simple Dutch registration where no alternative exists.
If you have questions about registration, please do not hesitate to contact us.