Selling Your Boat in Port Ginesta
Do you have a boat for sale in Port Ginesta Marina Barcelona or anywhere in Spain? Perhaps with the Covid Pandemic, you haven't been able to visit for some time? If you think that buyers are not out in force at the moment, you are wrong. We have lots of buyers for Motor Boats and Yachts in all price ranges.
Boats for Sale Network Yacht Brokers Barcelona
The market
Buyers are out in force and are busy looking for a boat for sale in Port Ginesta and have been all through the winter months. Most buyers are Spanish and Northern Europeans. We haven't seen the Brits on the scene for some time, possibly due to Brexit. A considerable amount of uncertainty surrounds the VAT status of boats and yachts imported and exported from the UK.
What is happening to VAT
When posting this, the news is not very clear about VAT changes to boats and yachts. It would appear that the UK registered boats will be treated the same as boats that are outside the EU, and will not be unfairly penalised if they stay in Europe. Travel rules are clear for boats leaving the EU and coming back. For more information about changes in VAT rules, please contact us in Port Ginesta. 
Free Valuation 
Network Yacht Brokers Barcelona offers a free boat valuation service. We also operate a no sale no fee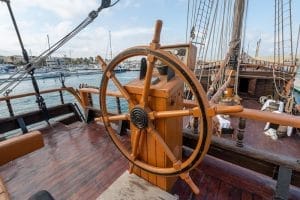 brokerage. Generally, yacht values have increased during the last six months. This is not the case for vessels that have not been maintained. Buyers want to see service history more than anything, so if you're asking for the top price boat, please ensure maintenance is up to date, and then you stand a good chance of selling.
Boats that have not seen owners for twelve months will be marked down slightly if they have not been lifted out for service. The yard in Port Ginesta has been very quiet in recent months, no doubt because owners cannot travel. Either the situation will remain the same, or the yard will become oversubscribed during February and March. Either way is you are thinking of selling or need some maintenance, call our office. We will be happy to arrange this for you. 
More details and local information is available from Chiara at Network Yacht Brokers Barcelona.
European Yacht Charters
European Yacht Charters is our new business offering charter holidays and information from hundreds of companies worldwide. We do not charge booking fees. Our website, European Yacht Charters, is full of historical information about sailing locations. We have thousands of charter deals available, so please look at the site and let us know what you think.
Links to Pages About us  / Testimonials / Sell Your Boat / Boats For Sale  / News Posts / Boats For Sale News Post / Yacht For Sale Posts / Boat Maintainance Posts / Spain information Posts / Living on a boat Posts  / Marina Berth for Rent Spain / Yacht Brokers Job Posts / Join Us / Yacht Syndicate /