Sitges is a great yachting centre.
We love the town of Sitges at Network Yachts Broker Barcelona. Apart from sailing and boating, we like the culture and art it offers, and it is a pleasure to share the latest information we have with you. 
Usually, in summer, the port of Sitges is filled with music. Events take place outdoors and cater to every taste in music and festival. Time to party in Sitges begins between July and August. Most events are free of charge, including the famous "Festival Concerts de Mitjanit.
The 2019 Concerts de Mitjanit offered a full proposal with different music styles with a special tribute to all-time's best female voices.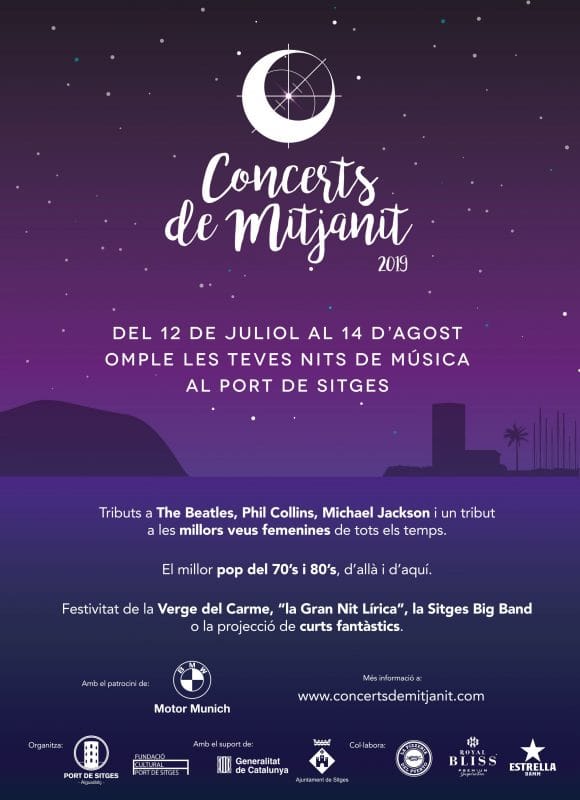 The Festival of the Virgen del Carmen, 

"La Gran Noche Lírica", 

The Sitges Big Band, short films with the collaboration of the International Fantastic Film Festival of Catalonia.

Urban Art Show,
This was possible thanks to Sònia Felip, the Foundation of the Port of Aiguadolç. To her, culture is everyone's heritage, and she feels it is of utmost importance but also a great joy to bring it closer to the people of the port, boat owners or not.
Unfortunately, this year, the "Concerts de Mitjanit" is suspended for the first time in sixteen years due to the risk of contagion by Covid19. 
The port of Sitges and its Foundation have tried to resist until the last moment to continue celebrating it for another year.
Although they are following government guidelines, the current situation seems to be aggravated, and therefore, it is better to be patient and wait for 2021. They are forced to prioritize and make difficult decisions in these challenging times.
If you want, you can also visit the new "Library of the Port", where people give a second life to books, which remains open all year round.
We propose other fun and curious plans at Network Yacht Broker Barcelona by the new guidelines. 
Follow us to know what is the Sitge's summer plan in the next post:
We look forward to answering any queries and giving you information about buying or renting a boat in Stiges with Network Yacht Broker Barcelona.
Today, in Network Yacht Broker Barcelona, we will tell you more about environmental certification. We will speak about Sitges and The Biosphere Destination. 
First of all, what is the Biosphere Destination Certification?
Biosphere Destination is a voluntary and independent certification system based on sustainability and continuous improvement. 
The certification is internationally recognized by the Institute of Responsible Tourism, a non-profit entity supporting UNESCO and the World Tourism Organization. 
It is an excellent reference to international tourism. 
Sitges constantly improves its culture and environment. 
The city of Sitges has successfully supered the audit, and now the new objective of Sitges is to achieve the Gold category.
Therefore, getting to the next level implies that Sitges will adhere to several companies that follow the Biosphere commitment.
Currently, 15 companies have to start the process of joining this 2020. The mayor of Sitges highlights that "it is one more step to be more present" and "the importance of the work between public and private companies."
Sitges should respect more than 112 objectives to have the Biosphere Destination Certification. The company values if tourism, social and economic policy support for the local community, and improving cultural and environmental heritage. Thanks to the audit, Sitges understood his strengths and opportunities, which will establish a new plan of action for the following year. 
The town hall and its advisers have created a thirty improvement list and eight strength points that must be maintained and further improved.
The most important projects are the Sitges Online Reputation Study which includes concrete measures like a new cleaning contract, encouraging the resident's recovery task, and maintaining the raft of the "Jardines de Terramar.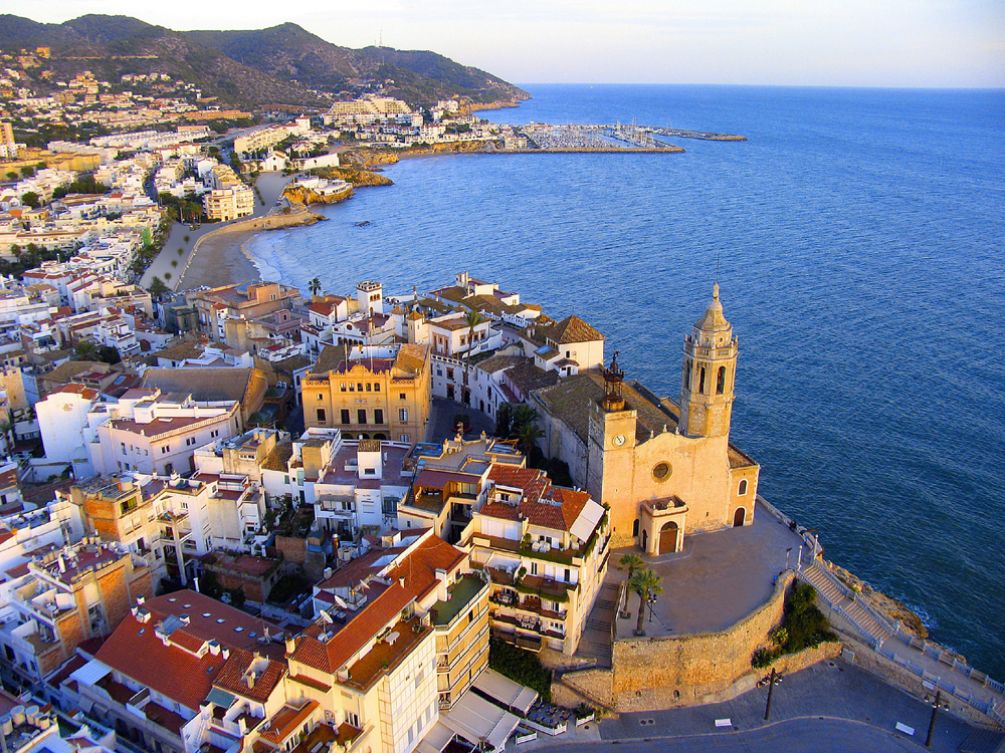 Advisors of Sitges constantly work to improve and sustain the certification, which accredits Stiges as a development model. 
Luís Miguel García (tourism conciliar)
He said it is essential for Sitges to have better private-sector involvement. However, Sitges needs to keep its position as a sustainable tourist destination of international recognition".
At Network Yacht Broker Barcelona, we think the best way to visit a place like Sitges, following and respecting guidelines, is to travel by boat. It permits visiting different places without taking a car o a plane, booking different hotels, and many other things, as we explain on our web page. 
If you want more information about buying a yacht or yacht charter, follow us on Instagram @NetworkYachtBrokersBarcelona or visit http://www.networkyachtbrokersbarcelona.com.  
We look forward to answering any queries and giving you all the information you want about boats and Sitges. 
Links:
Network yacht Broker Barcelona 
About us  / Testimonials / Sell Your Boat / Boats For Sale  / News Posts / Boats For Sale News Post / Yacht For Sale Posts / Boat Maintainance Posts / Spain information Posts / Living on aBoatt Posts  / Marina Berth for Rent Spain / Yacht Brokers Job Posts / Join Us / Yacht Syndicate /